At Best Startup UK we track over 130,000 UK startups and over 500,000 people who hold key positions in these companies. We use this directory of startups to highlight top employees, founders and board members we think deserve more appreciation than they are currently getting.
This list showcases the top London based VP' operating in the Cloud Computing space. If you think a VP' is missing from this list, feel free to contact our editor on [email protected].
The individuals on this list have been included because of exceptional performance in one of the following categories:
Innovation – Operating as a key part in an extremely innovative business or startup.
Growth – Operating as a key figure in the growth and upscale of a market leading business or startup.
Management – Showing exceptional management skills.
Societal impact – Putting their business on the map for their positive societal or environmental impact.
Our Data – We source our data from OSINT (open source intelligence) and public directories such as Companies House UK, Crunchbase, SemRush and many more. The data from these sources should be treated with a degree of caution and verified yourself.
Sahil Rekhi
Vice President Global Strategic Partnerships of RingCentral
Follow Sahil Rekhi:
About RingCentral: RingCentral, a global distributor of cloud-unified communications and collaboration solutions, offers its users with technology services.
_______
Alexandra Gee
VP Marketing & Communications of WANdisco
Alex worked as a broadcast journalist for over ten years at CNN International, ITV News, Channel 4 News and Al Arabiya. She was part of the team which set up Al Jazeera English in Doha and went on to manage the channel's coverage in Central and South Asia. After leaving journalism Alex advised a number of foreign governments and ultra high net worth individuals on reputation and crisis management and went on to work with entrepreneurs and fast growth businesses on profile raising, branding and marketing.
Follow Alexandra Gee:
About WANdisco: WANdisco, the world leader in Active Data Replication™, enables the replication of continuously changing data to different environments.
Meg Blight
VP Global Scouting (Consumer customer experience and propositions) of BT Global Services
Meg is a global scout in BT's External Innovation team whose role is to identify and introduce companies with innovative technologies, propositions and business models to BT Consumer – the largest Broadband and Phone provider in the UK. Prior to scouting, Meg spent more than 10 years in the UK telco sector working in product, commercial and strategic roles at BT and other major providers. She has managed product lines with annual revenues over $3bn per annum in more than 9m households in the UK. Meg has an honours degree from Cambridge in Experimental Psychology and Physics.
Follow Meg Blight:
About BT Global Services: BT Global Services plc is a division of United Kingdom telecommunications operator BT Group.
Thibaut Rouffineau
VP Marketing of Canonical
Follow Thibaut Rouffineau:
About Canonical: Canonical is a computer software company that markets commercial support and related services for Ubuntu and related projects.
Matthew Locsin
Vice President of Publicis Sapient
Matt Locsin is a Vice President at Publicis Sapient, where he leads the firm's practice for innovation and drives Digital business transformation. He works with leaders and their teams to conceive, develop, and launch 'what's next' and helps organisations to build their innovation competencies.
Follow Matthew Locsin:
About Publicis Sapient: Publicis Sapient is a digital transformation platform.
Neerav Shah
VP EMEA of commercetools
Neerav Shah has more than 20 years' experience in complex, high-value enterprise sales across a range of technologies, including next-generation commerce solutions, big data, data and application integration, api management, social media and online community management platforms, mobile and fixed line device management systems, and network and systems management solutions. He has proven experience helping companies quickly scale in EMEA by building and growing high-performing sales and channel teams which surpass expectations and achieve above industry customer retention rates. Currently Mr Shah is the Vice President of EMEA for commercetools, the global leader in next-generation commerce software. Prior to commercetools, Mr. Shah was the Vice President of EMEA for SnapLogic, the leader in data, application, API integration and iPaaS. Previously, Mr Shah held sales management and consulting positions at Lithium Technologies, Alcatel-Lucent Motive, KPMG, and IBM Tivoli Systems. Mr. Shah has an extensive network of telecoms, financial services, retail, utilities, hi-tech and media contacts across Europe, Middle East, Africa and the United States. Mr. Shah holds a BSc in Computer Science from City University London.
Follow Neerav Shah:
About commercetools: commercetools is an enterprise commerce company providing modern cloud-native API-lead offerings.
Justin Barrett
Vice President EMEA of Brightcove
Follow Justin Barrett:
About Brightcove, Brightcove: Brightcove is video that means business, helping customers experience the incredible potential of video.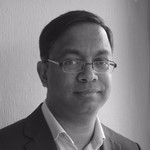 Avik Sengupta
VP Engineering of Julia Computing
Avik Sengupta is the VP of engineering at Julia Computing.
Follow Avik Sengupta:
About Julia Computing: Julia is an open source, modern, easy, and high performance programming language.
Simon Croome
Founder & VP of Engineering of Ondat
Simon Croome is the Founder & VP Engineering at StorageOS.
Follow Simon Croome:
About Ondat: Ondat supports your freedom with industry-leading levels of data performance, resilience, security, and scale.
John Shearing
EVP, Group Solutions and Security of Interoute Communications
Follow John Shearing:
About Interoute Communications: Interoute is an international telecommunications service provider and the owner operator of Europe's largest cloud services platform
Dan Panesar
VP EMEA of Certes Networks
Dan has a real passion and love for sales and this is reflected by more than 12 very successful years in leading-edge technology sales. He started out in various new business sales roles before progressing into leadership with innovative cyber security start-up Sipera Systems. Sipera Systems was the first worldwide market leader in solutions for the rapid, simple and secure adoption of Unified Communications (UC). Many FTSE 100 organisations with thousands of users around the globe deployed Sipera to secure VoIP, IP video, collaboration, messaging and dozens of other high-performance applications. Backed by a number of high-profile VCs including partners Sequoia Capital, Dan recruited and led the EMEA high touch sales team, where he was responsible for driving direct customer engagement and all aspects of the sales strategy. Sipera Systems achieved huge success and in late 2011 was wholly acquired by Avaya Inc., one of the largest Unified Communications and Contact Center software vendors in the world, for a reported 11X multiple. At Avaya, Dan continued to lead the new Real Time Application and Identity Access Management security division for EMEA. Over the next 4 years Dan and his team delivered significant and consistent YoY double-digit revenue growth. After leaving Avaya at the end of 2015, Dan has been advising and working with a number of UK-based cyber security start-ups through the Cylon – Cyber London accelerator programme.
Follow Dan Panesar:
About Certes Networks: Certes Networks, Inc. provides security solutions for high performance networks for government agencies and federal organizations.