Casinos primarily started as a land-based game in the 17th century in Europe. However, it soon swept over America, becoming an intrinsic part of popular culture. In the US notably, casino gaming commanded swathes of the audience, and the atmosphere was always characterized by fun, ecstasy, and frenzy.
However, as soon as the internet came in the early 2000s, casinos would command more global audiences and, most importantly, open up a new way for fans to interact. Undoubtedly, the introduction of online or virtual casinos has set a new paradigm in the betting world, where fans don't have to be physically present to enjoy what they are doing.
The dispensation of this paradigm often elicits controversy among enthusiasts, citing the peculiar advantages common to both. That being said, both land-based and online casinos are fun and incredibly different in ways more than one.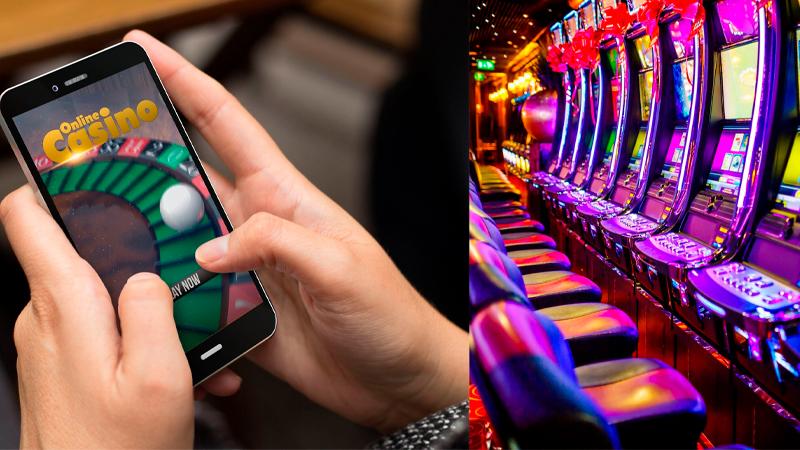 Eight Main Differences
Of course, based on your preference, you can choose the one that best suits your taste, but to do it you should know the pros and cons of each of them. Further, you will read about the top eight differences between land-based and online casinos.
Accessibility
Ultimately, the introduction of online casinos has created broader accessibility for fans willing to play. In hindsight, this seems the most distinctive difference between land-based and online casinos. Before, players only stood a chance if their locations enjoyed the presence of a casino structure.
However, online casinos can now provide the opportunity for anyone on earth, regardless of location, to play and ultimately stand a chance of winning.
The registration is simple, and you can start playing on the go within a few minutes. Nonetheless, virtual casinos can be restrictive. Some countries place restrictions on players residing in their territorial space. For example, you can't access casino sites that the United States disapproves of.
Game Variety and Options
Online and Land-based casinos offer different game options, and the variety is also different. Usually, online casinos have a bigger variety of games than land-based ones. This is because land-based casinos can be greatly limited due to their physical size. On the other hand, this limitation is non-existent in online casinos.
Naturally, online casinos are encoded in large sizes, allowing them to provide various games. Online casinos offer many themes for different games. The physical structure of the casino means that players will have to take turns playing.
Consequently, it makes it slower. On the other hand, you don't have to wait until a player vacates for you to start playing. The good part, the land-based game offers players the opportunity to explore other machines with the same game. This doesn't work in a virtual casino game.
Bonuses
Because of the associated costs of land-based casinos, they understandably provide lower bonuses relative to virtual casinos. The cost of operation, usually in terms of payments to staff, rent, and machine maintenance, explains why it is significantly lower. Moreover, since the cost of operation is only hinged on payment to software technicians and companies, there's more space to accommodate providing higher odds.
In fact, the odds provided by online casinos can be too good to be true. These include overwhelming incentive programs like free deposit bonuses, spins, and weekly and seasonal bonuses. Some online casinos offer no deposit bonus codes, meaning that not only new customers but even experienced and registered ones can play enjoying bonuses.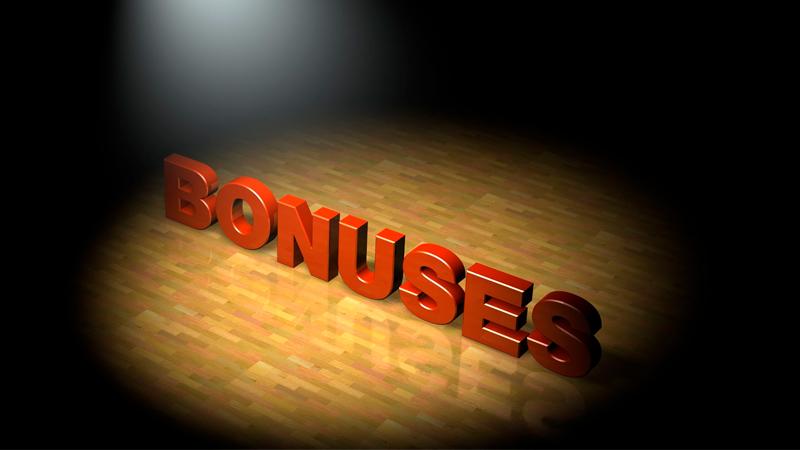 Ease of Deposit and Withdrawal
Online casinos make it easier to deposit while withdrawing is, on the other hand, easier to do using land-based casinos. When using a land-based casino, you must deposit on all machines you are willing to try. Meanwhile, with free spins, you can try games without paying.
Virtual casinos often offer different payment systems, but withdrawing your winning can take longer to reflect on your bank account. Conversely, you instantly receive your earnings upon winning in land-based casinos.
Security
There's a somewhat controversial subject of security while playing in both physical and online casinos. Security is a matter that involves both personal and collective responsibility. Both online and physical gaming poses security risks. Over the years, online gaming has been exposed to huge security breaches.
While gamblers can be personally attacked, betting sites are not entirely excluded from the risk. A hacker can infiltrate the security architectures of a betting site, exposing millions of players to fraud.
Meanwhile, physical casinos also have security risks as robbers or miscreants can easily rob, but this is usually rare. Gambling online poses more risk than physical gambling, but caution is needed while using either.
Experience
Expectedly, the experience of playing a land casino is way different from playing online. Physical casinos offer you to meet other bettors in an infectious atmosphere characterized by fun and frenzy. On the other hand, online casinos can be interesting with the available chat features but can't beat the social aspect of physical casinos.
You can easily have some rest after work in a casino machine pub. The laughs, mockery, and gestures are simply unrivalled. However, depending on your personality traits, both are good in their rights.
Absence of Intimidation or Pressure
Physical casinos can be intimidating. Since there are people present, they can control games by influencing players' decisions, especially if you are a novice. On the other hand, there's no intimidation associated with online casinos. You are only alone, and your decisions are complete due to your intuitions. You can take enough time to understand games and master them without being pressured by a third party.
Process of Learning
Online casinos provide the best way to learn and get started playing for newbies. This is because online casinos offer repositories of information on how to get started playing casinos.
Furthermore, casino sites offer big bonuses and free spins after getting started playing, making players not fear losing. On the other hand, a first attempt at playing land-based can result in a loss as most physical sites don't offer bonuses or free spins like virtual casinos.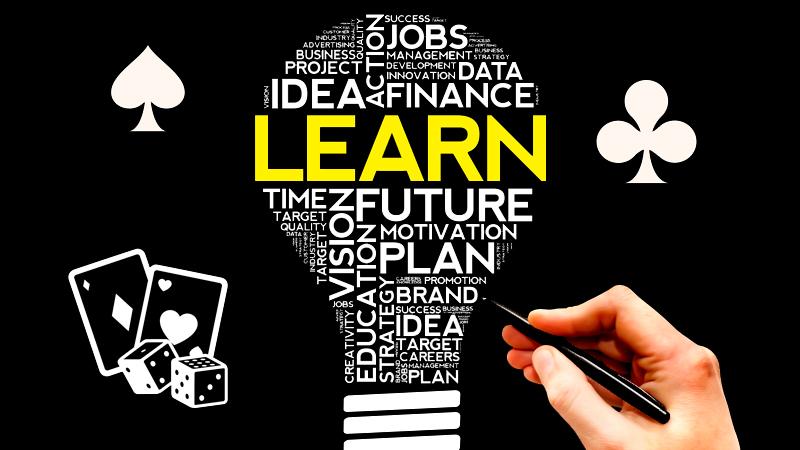 Summary
Below is a quick rundown of the significant differences between land and online casinos, as discussed above:
| Criteria | Land-Based Casino | Virtual Casino |
| --- | --- | --- |
| Accessibility | Geographical restriction. You can only access a land-based casino if you are a resident of where it is based. | Broad accessibility. You can play from anywhere worldwide as long as your country's betting laws support it. |
| Games variety | Limited Game Variety. Due to the physical structure, there are limited varieties of games. | Huge varieties. You can play any game if you so wish in a virtual casino. |
| Sociability | Lively experience and more sociable generally. | Solitary and little to no sociability. |
| Bonuses | Few bonuses. Land-based casinos are often expensive to start and maintain. | Overwhelming bonuses. Virtual casinos cost less to start and maintain. |
| Atmosphere | Presence of intimidation or pressure from fellow bettors. | No intimidation as you're only alone. |
| Learning | Learning is relatively harder and more expensive. | Learning is cheap and easier. |
| Security | Vulnerable to robbery. | Vulnerable to cyber-security theft. |
How To Get Started with Online Casinos
Gambling could seem daunting at first attempts, but it is undoubtedly an exciting activity once you know your way around how to play. Here are steps on how to get started with online casinos.
The first thing is to identify what you want to use. There are thousands of sites out there to use. While some are reputable, there are also hundreds of fraudulent websites. So, consider checking the legality of the websites by looking at the SSL encryption on the address bar.
How to Register and Claim Deposit Bonuses
After identifying the casino site you want to use, the next is registering with a mail address, using a unique username and password. Then, you should proceed to the bonuses offered. Although you should carefully read the terms and conditions attached, like the 15x wagering requirements, it is still a great way to start enjoying the fun that comes with casino sites.
Conclusion
Since starting in the 20th century, casino gaming has risen in popularity worldwide. This popularity was further heightened by the rise of the internet in the early 2000s. Meanwhile, as casinos moved into the virtual world, land-based casinos didn't move entirely out of the scene. This often draws an argument about which is better between virtual and physical casino gaming. While both offer their merits and demerits, it is essential to note that there are significant differences between the two forms of casino gaming. Typically, virtual gaming is more accessible, provides more bonuses, and enjoys more variety of games than land-based gaming.
On the other hand, physical gaming is characterized by a heightened social feeling and sense of community than virtual gaming. While virtual gaming could be solitary, land-based gaming offers the opportunity to meet people, enjoy together, and have fun. Considering all factors, both forms of gaming are suitable in their terms. For example, if you are a shy or introvert, virtual gaming might be the best bet for you, and if you're an outspoken person, then you'd like land-based. Whichever, you should choose the one that best suits you.