Online casinos accepting cryptocurrency are taking matters in their own hands. It's not an exaggeration to say that they are in a dominant position in the gaming market – with giants like Bitcasino.io, Bitstarz, Stake, CloudBet and the newest players joining the fray. Bitcoin gambling sites are slowly but surely saturating the internet. What's even more interesting is that established operators are adopting payments made over the blockchain to stay on a par with the bitcoin casinos of the past and the present.
Bitcasino.io – the First Licensed Bitcoin Casino Site
Calling it simply a 'bitcoin casino' is an understatement because Bitcasino.io accepts Ethereum, Tether, Dogecoin, Litecoin – you name it. Of course, we can't play down just how important of a push Bitcasino.io gave to the industry in the distant 2014, when the site opened up for business. Back then there was no alternative to this website. And it was widely believed that this is absolutely crazy and nobody would dare to set sail in these unfamiliar waters. Just 8 years later, paying with crypto at an online casino has become the norm. Bitcasino.io is still one of the best places online to get your hands on great promotions and intriguing games of chance.
BitSpinCasino – a Serious Contender for the Top Spot
Though coming to the scene a bit later than the likes of Bitcasino.io and Bitstarz.com, we see BitSpinCasino making headway into the industry for all the right reasons. The gambling site of Bitcoin.com brings a full package of bonuses, exclusive games, and good payouts. You should definitely keep your eyes on this casino site. You can read more on Bitcoin.com – they will gladly tell you all about it.
Online Poker for Cryptocurrency Owners
One of the most underrated online gambling tips is to play games of skill like online poker. With the advancement of gaming technology, that also became possible with bitcoin. And why not? Brand owners Chipstars, BlackChipPoker, and CoinPoker are doing a fantastic job of setting up their online poker networks so that both new and existing players are catered to in the best possible way. Tournaments, sit & go, cash games, are all at your fingertips with the latest bitcoin poker sites. It's now customary to be offered a downloadable app and a web app – both with the same functionality and compatibility with cryptocurrency payments.
Sports Betting with Crypto
Sportsbooks accepting cryptocurrency may not be around every corner, but are certainly very popular nowadays. Cryptocoins just make placing wagers on the internet particularly easy. Here we should mention big names like Stake, MyStake, which absolutely revolutionized the field of sports betting. Some of them accept upwards of 15 cryptocurrency payment methods alongside the traditional payment channels such as online banking, debit cards, eWallets, and the like.
While CloudBet is not that new, Stake, MyStake, and Sportsbet bet are operators that joined the fray in recent years – 2017 or later. Online sportsbooks of this kind are sprouting up and that's certainly not due to the lack of regulation. They can legally obtain a license from the Malta Gaming Authority – through implementing strict measures and upholding high customer care standards. That makes bitcoin betting not so bad of a choice.
Should You Invest in a Bitcoin Casino?
Many are waking up to the idea that bitcoin casinos are starting to make a lot of money due to the increase in exposure and consequent popularity. In short – the casino model works. And being more accessible than ever, is a great opportunity not just for players but for investors too. Is it worth it to become an investor? – absolutely, but not before doing your research.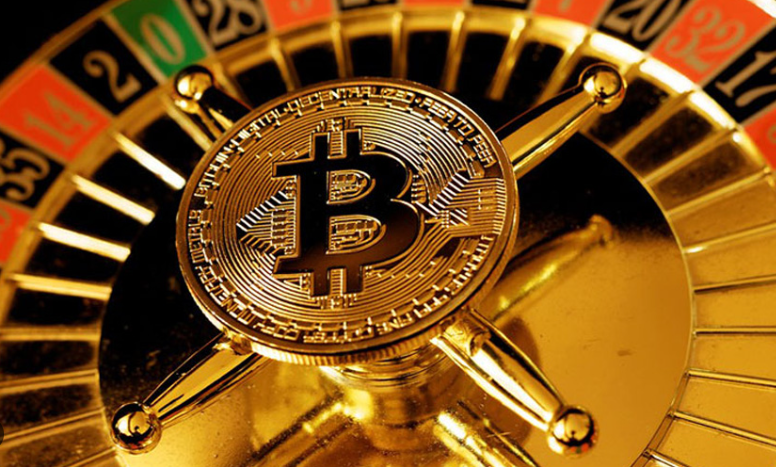 With Rapid Growth Come Challenges
Growing so fast so quickly has caused complications for the people involved in the crypto gambling field. The first big thing about being so accessible is that this creates the preconditions for developing a gambling problem. Some even compare Cryptocurrency trading to a form of addiction. The most responsible operators in the industry are slowly but surely reacting to the problem ahead, giving us hope that we will hear less and less about that in the future .