Too Good To Go is a social impact company on a mission to inspire and empower everyone to fight food waste together. First and foremost, Too Good To Go is an anti-food waste app that connects businesses who have unsold, surplus food with consumers who buy, collect and enjoy it so that it doesn't go to waste. The app is a really simple way for people to make a difference every day. Food businesses can recover sunk costs, meet new customers and reduce their environmental impact, while consumers can buy and eat great food, all in the knowledge that they've prevented it from going to waste and done something great for the planet. 
To date in the UK we have over 16,000 partner businesses fighting food waste alongside us and, together with our consumers, we have saved over 7 million Magic Bags of food from going to waste. 
However, we don't stop there. The success of the app powers our wider efforts to drive a food waste movement, working with schools, industries and governments to build a planet-friendly food system.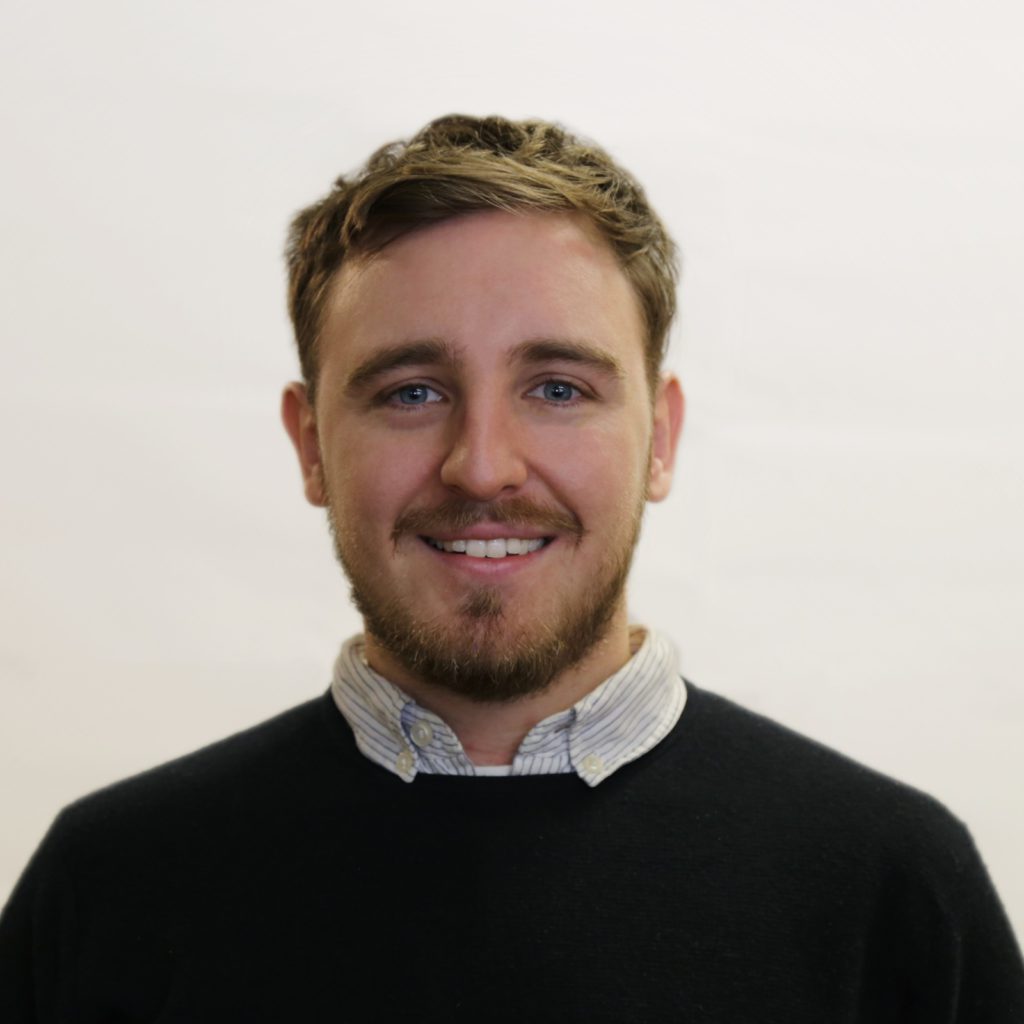 Tell us about yourself?
I'm the co-founder of Too Good To Go. In 2015, myself and a group of international entrepreneurs founded Too Good To Go and I've never looked back since! Now, I am based in the UK and primarily work within our movement side of the business, working on our awareness campaigns, business development support and political lobbying. 
What is your background? What made you get into this line of work?
I originally trained as a lawyer, having completed my undergraduate degree at the University of Leeds before completing my Masters in Human Rights Law at Queen Mary. My interest in law has always been about social impact, and this is something that has been a key motivator in life and a real driving force behind founding Too Good To Go. Having, like many young people, worked in hospitality alongside my studies I was witnessing first-hand the pandemic of food waste. Eventually it became something I couldn't ignore any longer and, together with some equally passionate entrepreneurs, we founded Too Good To Go. 
What is the inspiration behind your business?
After university and before founding Too Good To Go, I spent some time working with human rights organisations where I attended an Amnesty International event that was purely catered for with food which would otherwise have been thrown away. This was an eye-opening moment for me and I realised that there must be a simpler and more accessible way to fight food waste than dumpster diving, which led me to explore the impact technology could have. While coming up with a solution, I connected with like-minded entrepreneurs in Copenhagen and we worked together to create Too Good To Go – the rest is history! 
What inspired your business? What problem are you trying to solve and for whom?
The app was first and foremost designed in response to the fact that as a global society, we throw away more than a third of all food that is produced. Not only does this not make sense, but it's also damaging our planet. When you take into account the resources that it takes to produce, package and transport our food – coupled with the emissions produced when our wasted food is sent to landfill – then it's easy to see how our food system is responsible for more than 10% of all global greenhouse gas emissions. That's why fighting food waste is one of the most effective actions we can take to combat climate change (Project Drawdown, 2020). At Too Good To Go we want to offer a simple and fun solution to fight food waste for both businesses and consumers and pave the way for a brighter, greener future.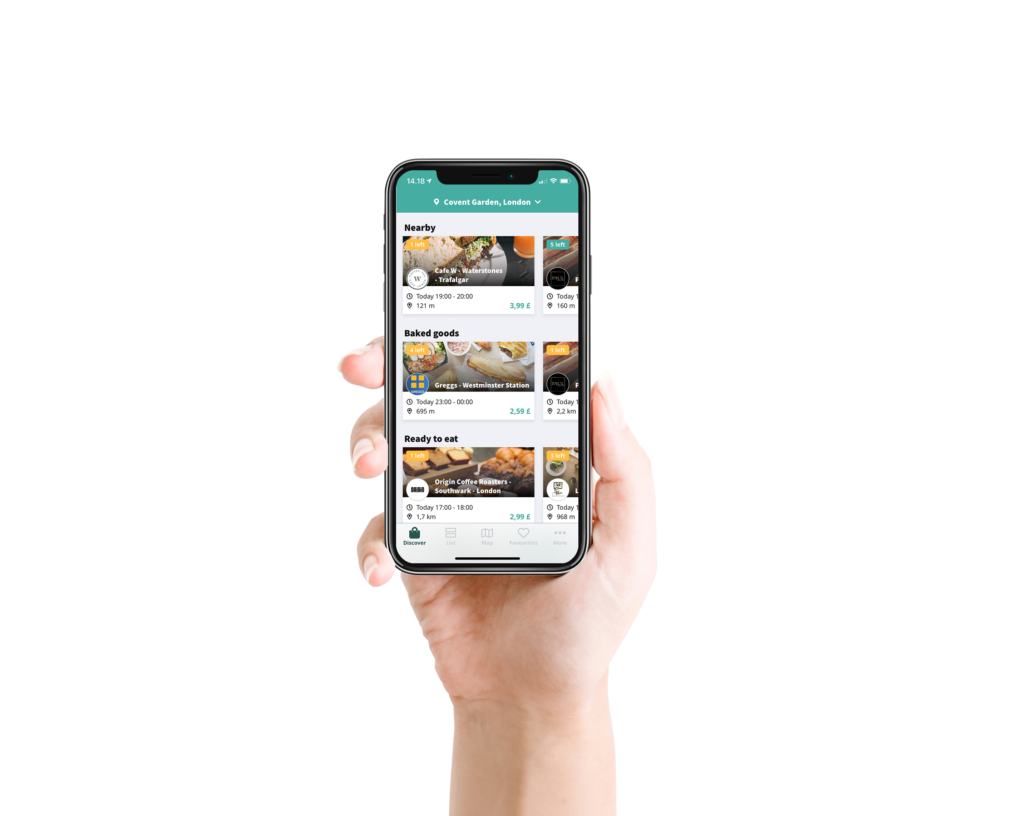 What is your magic sauce?
The Too Good To Go app is the food waste fighting tool that everyone can carry around in their pocket. The key for us was to keep the whole concept simple, easy and fun because that's what drives long lasting behaviour change. This is why we created our unique Magic Bag concept, which provides a truly flexible way for businesses to prevent food from being thrown away, coupled with offering that fun element of surprise for the consumer.
An outline of your magic sauce. How do you differ from the competition?
The Magic Bag concept was designed to be as flexible a tool as possible for our partner stores. Food waste is inherently unpredictable, so the Magic Bag allows our partners to fill it with whatever they have left rather than planning contents in advance. And they can increase or decrease the number of Magic Bags on any given day through an easy to use partner interface. 
The store profile on our app provides indication to our users as to the type of food they can expect, but other than that, it's a surprise! For example, you know when you buy a Magic Bag from Lola's Cupcakes that you will receive an assortment of cupcakes that haven't sold that day. Whereas a Magic Bag from a grocery store could include a wide variety of produce, from fresh fruit and veg to deli and bakery items. Our users love the element of discovery that comes with rescuing a Magic Bag with us and feedback shows that they often get to try food that they ordinarily wouldn't choose themselves.  
Where do you see your company going in 5 years?
Our main objective right now is growth. Food waste is a time-sensitive issue, and this is why we are expanding as fast as possible, trading in profitability of existing, mature markets, to set up new locations. By 2025 we want to be able to clearly show the contribution we have made to the UN's ambitious objective of halving global food waste – and for this, we need to be truly global!
In the UK, along with our partners and users, we've just surpassed saving 7 million Magic Bags of food, so we're seeing fast growth here too. We have big plans for increasing the number of businesses listed on our app from across the supply chain, as well as encouraging more people to change their habits and help rescue delicious food from going to waste, so watch this space.
What is the vision?
Our overall vision is for a planet with no food waste and this will take a completely holistic approach – that means that wherever there is surplus food, we're ready to help save it from going to waste. Whether it's by businesses selling their surplus food on our app instead of throwing it away, or through awareness campaigns and political lobbying, we want to impact waste across the entire food system, from production to consumption.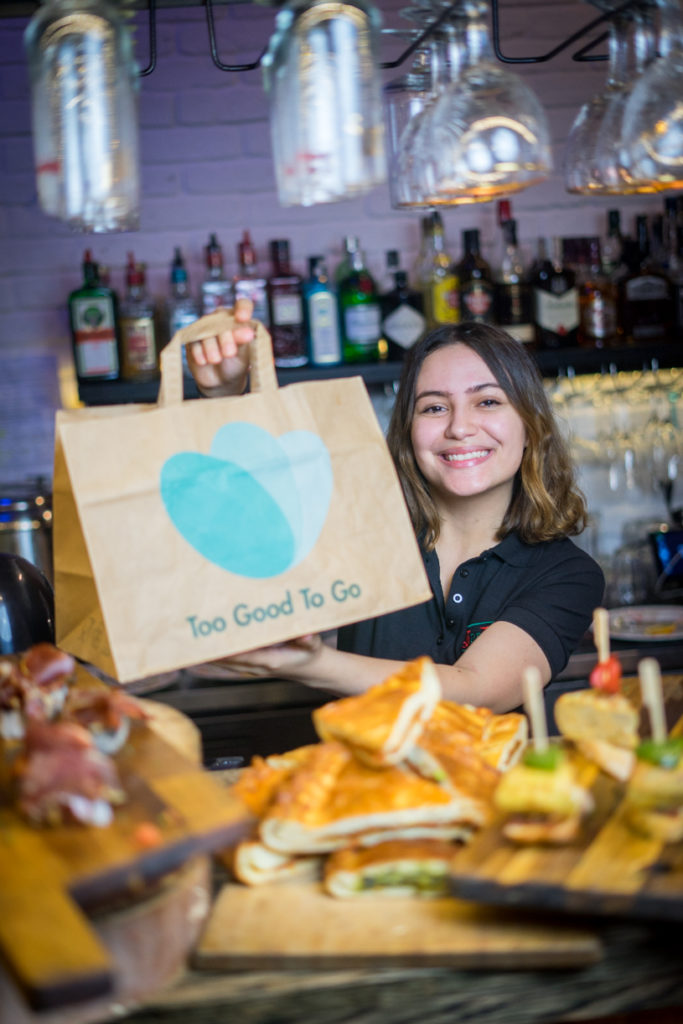 What has been your biggest setback so far?
When first setting up Too Good To Go, scaling was definitely a challenge for us. We're now in 15 countries and have learnt a lot over the course of the last 5 years when entering new markets. Originally we launched with a website rather than an app as we thought it would be the best way forward, however we quickly realised the error in our ways when the website couldn't keep up with the amount of hits! Another challenge with fast growth was making sure that we maintained our company culture and never lost sight of our purpose. We've worked really hard to instill this in the core of our company and I'm proud that we now have over 1,000 waste warrior employees across the world who are as passionate as I am about driving forward change. We also now have a dedicated expansion team who have taken all our learnings to create an expansion process. 
What has been your biggest win so far?
This is a hard one to answer because every day we're hitting new milestones! The biggest achievement is to see the amount of food we're saving in real time, which is proof that we've established a concept that allows food waste to be tackled simply and at scale. For example in the UK, alongside over 16,000 partner stores, we've now saved 7 million Magic Bags of food from going to waste since our launch in 2016. Globally, we've saved 95 million!
We always take this one step further though, as fundamentally our goal is to help leave the planet in a better place than it was when we started. In saving 7 million Magic Bags in the UK, we've saved 17.5 million kg of C02e from going to waste – equivalent to the yearly carbon emissions of over 2,000 average UK citizens. 
What is the next big challenge for your business?
Awareness is always a challenge. We need to help businesses buy into the food waste problem and not see it as an inevitable side effect of running a business. It's also important to help people understand that even just one pastry being thrown away is having an impact and that we all can play a role in tackling climate change with small, individual changes. The solution to this is education. That's why we have the movement side to our business where we work with public affairs, schools and households to help raise awareness on the issue of food waste and show people how easy it is to make a difference. Much like how removing single use plastics rose up the agenda, we're looking to ensure that reducing food waste is always on the table when talking about how we're going to tackle climate change and to inspire and empower everyone to fight food waste together. 
How do people get involved/buy into your vision?
First and foremost, by downloading the app and seeing what delicious surplus food near you needs saving! We've partnered with thousands of businesses across the UK that can be found on the app, including household names like Morrisons, Greggs and Pret alongside many more local favourite and independent businesses. 
I'd also encourage everyone to look closely at their food habits beyond just using the app. Making small changes in your everyday life, like keeping the peel on your potatoes when cooking them or making an effort to use up all your leftovers, really does make all the difference.
We are here to help any food business with surplus food that needs redistributing, so that it can be bought and eaten instead of thrown away. Too Good To Go works with a broad range of food businesses from across the supply chain, from manufacturers and producers right through to hotels, supermarkets and hospitality businesses. Fill in the form at https://toogoodtogo.co.uk/en-gb/business to register your interest and arrange a call back.