Companies in the service industry have long spent hours setting a process that works for them regarding their service scheduling. Although service delivery seems straightforward, each sector may have many individual needs.
Ultimately, the goal for all businesses remains the same: to streamline their business processes for their staff and clients. Attaining this goal will improve their bottom line and give customers more value. And an excellent way to save time and make operations more efficient is to use service scheduling apps.
The global market for outsourced IT services amounted to 29% of all revenue for 2021, according to a report by Statista. This data provides insight into how businesses are changing how they approach their business processes.
So, how do companies bring together their needs and goals while being more profitable and efficient? The answer could be as simple as getting the right service scheduling app to keep everything well organised for clients and staff. Below are some of the ways that this kind of app will change every business process for the better.
1. Successfully managing staff schedules
With one glance at the app, companies can plan their entire day by checking their staff schedules. Because all the appointments, lunch times, leave days, and more are recorded there, managers can assign new projects and dispatch available staff, all with the click of a button. Staff can also log overtime and hours worked or swap shifts with other workers, which makes for better time management.
As there are various other service industries, all the company needs to do is find an app that's best suited for their industry, so they can start planning their schedules successfully. One example is electrician software, which allows technicians to view their schedule and a dispatcher to assign tasks to field technicians close by.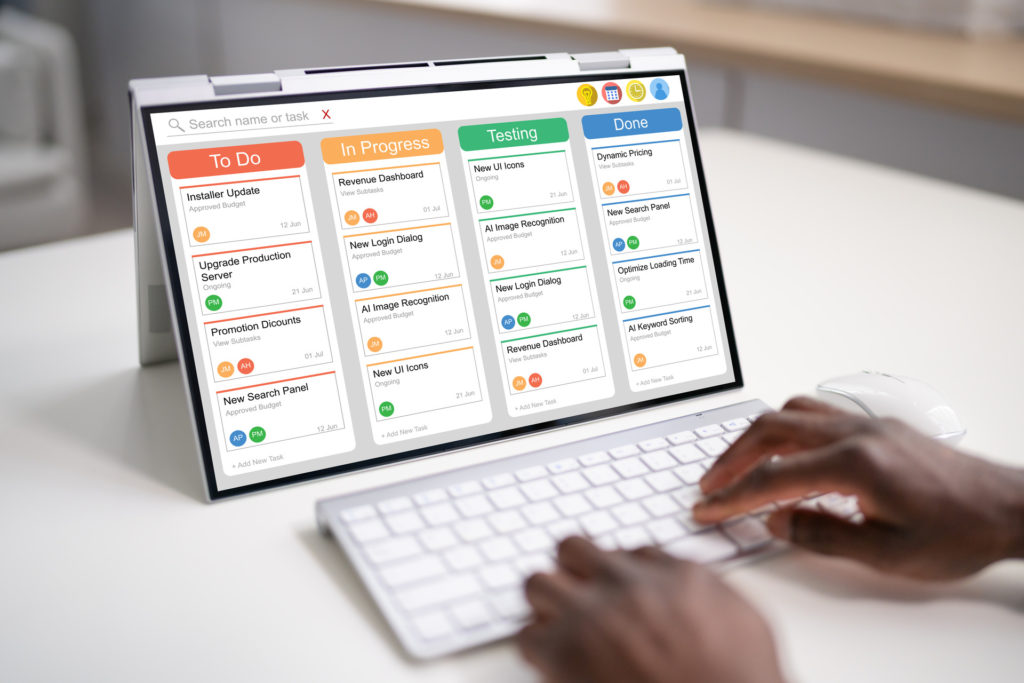 2. Effortlessly invoicing and quoting on-site
Before scheduling apps, many in-service deliveries had to either quote or invoice manually or wait until they were back at the office. They needed access to the shared company system before processing quotes or invoices. Nowadays, with the right app, these functions take place on-site.
Some apps have even more valuable functions for technicians in the field, like immediately sending the client a payment receipt once they have paid for the service, preparing estimations for a new job, or booking the next available timeslot. These features and others make using the tool one of the most convenient ways to do business, which according to Forbes, is a crucial factor for a successful business.
3. Improving customer service
A scheduling app will improve the customer experience, along with the business functions. With access to features like booking their own appointments or requesting a quote, clients are more in control of their own services.
Not only will this take the added strain off technicians, but it will also improve the management of missed appointments or no-shows that may cause the company to lose revenue. Another way it will streamline the business process is by reducing human error, which could come into play with manual appointment booking by telephone.
A scheduling app will send email or calendar reminders for appointments to the client and technician to ensure that no one misses anything. Pairing the app reminders and functions with a virtual assistant could improve service delivery and organise administration as well.
4. Enhancing the staff experience
Many staff members will find alternate employment when they aren't satisfied with the business processes, especially when they find the procedures tedious or complicated to follow. To enhance their experience, employees can use a scheduling app that will make all the difference to their work day.
The app allows for seamless collaboration, improved teamwork, easy management of tasks, good record-keeping, and automatic tracking of inventory and equipment, which take a load off their shoulders. Management will also have a clear picture of their performance without the need to constantly phone them or hold lengthy meetings about their performance areas. Moreover, they can communicate with all staff instantaneously by using the app. As a result, time spent on these tasks is reduced.
Plus, staff will be more loyal to the company since they experience less burnout or stress doing the job they love. On the other hand, human resources will be pleased to see their onboarding and retention rates improve – all from using a scheduling app.
To conclude
Companies with a significant focus on service delivery will benefit from the features a scheduling app offers, and streamlining their business processes is only part of it. Managing staff and their work day have never been as accessible or convenient as using an app, meaning management and team members will be equally happy to provide their best service to the clients.
After all, taking away the stressful experiences from a job leaves only the parts most employees enjoy, and their customers will have fewer complaints too.