Yes! The use and trade of CBD are legal in the country thanks to European Food Regulations and EU directives that control the placement of CBD products on the market. However, Ireland does not allow any CBD products using a solvent CO2 extraction.
Where to find CBD products in Dublin?
You will find several shops in the city centre of the Irish capital. On Capel Street, for example, you can go to 'The Hemp Company' shop, which offers a wide range of CBD products such as herbal teas or even try a "hempuccino", a CBD cappuccino.
And to order the best CBD products. It is easier, faster and more efficient to head online to some of the best online CBD suppliers, such as JustBob, an European online shop.
But what about some less-known European countries?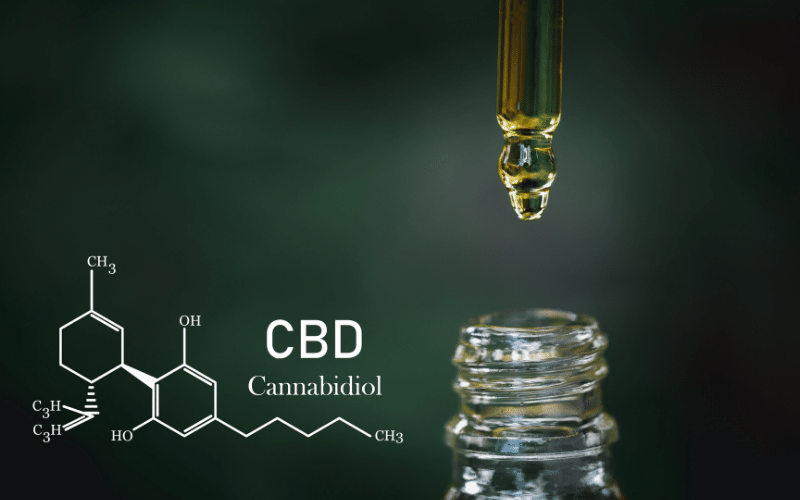 CBD legality: discrepancies in Europe
The European Union is struggling to harmonise legislation on CBD. Each country imposes its own law, but above all often changes its mind, as we have seen in France: authorised CBD was banned for a time, before being rehabilitated at the beginning of 2022. The legislation listed below is subject to change at any time.
If you are planning to travel to Europe and are a CBD user, check before you go if the law is still the same.
Austria and CBD
Until the end of 2018, CBD was sold more or less uncontrolled in Austria, with almost no quality assurance. Then there were changes regarding the marketing of CBD in Austria. From then on, CBD products were no longer sold as medicines or dietary supplements. However, there are exceptions for a few patients who would benefit from medical CBD treatment based on their condition. As before, cannabis extracts, cannabis flowers, and hashish can also be bought legally in Austria since they contain less than 0.3% THC. The sale can occur via online shops or even local shops if the products are marked as flavoured.
CBD in Poland
CBD oil is legal in Poland. However, the prerequisite here is that the oil is extracted from industrial hemp and has a THC content of less than 0.2%. In addition, the product must have been available in Poland for several years. CBD can be bought in Poland in health food stores and is available in stores offering alternative medicine. Poland is a country that is highly successful in growing hemp and exporting CBD products.
CBD in Norway
CBD is only legal in Norway as a medicine. A doctor's prescription is required to purchase it. The THC content must not be higher than 1%. Any other use is forbidden and illegal.
Portugal and CBD
In Portugal, CBD oil was sold as a dietary supplement until mid-2018. Then the classification of CBD was changed. The law now states that CBD oil is a drug. It is, therefore, only available in pharmacies with a prescription.
Luxemburg and CBD
Since August 2019, the possession and use of cannabis for recreational purposes have been perfectly legal in Luxembourg. CBD products are also legal and available without a prescription, but they must not exceed a THC content of 0.3%.
Malta recognized CBD as legal.
In Malta, CBD is only legal if there is a doctor's prescription for it. Nevertheless, many shops sell CBD products without a prescription. Unfortunately, the police don't seem to care, so CBD is more of a grey area in this country.
Croatia and CBD
Medical cannabis has been legal in Croatia since 2015. However, recreational use is still prohibited.
CBD in Lithuania
In Lithuania, the cultivation of hemp plants containing less than 0.2% THC is allowed, but only for fibres and seeds. Accordingly, CBD is prohibited. In January 2019, a new bill was proposed to enable the use and sale of cannabis edibles containing no more than 0.2% THC. However, it has stayed that way. Accordingly, CBD is still prohibited. The only hemp products legally available in Lithuania are hemp protein, hemp seed oil and hemp flour.
What bout CBD in Sweden?
The Swedish Medicines Agency declared CBD illegal in 2018 and classified it as a drug. In mid-June 2019, the country's Supreme Court ruled that no THC should be present in CBD products. The EU's limit of 0.2% or less THC set there is not applied there. This means that only CBD products with a THC content of 0% can be bought and used in Sweden. Violation of this can lead to criminal prosecution.
Switzerland: our best CDB neighbour!
The well-known Swiss precision can also be seen in the laws governing the cultivation of cannabis and the manufacture of CBD products. In Switzerland, the cultivation of cannabis is legal, but the limit of 1% THC must not be exceeded. Interestingly, there are no limit values ​​for CBD or other active ingredients. In addition, there are no restrictions on the varieties and cultivation of hemp plants. The development of different types is also allowed. CBD oil is available in Switzerland in both local shops and online shops. No wonder Switzerland is often referred to as the CBD centre of Europe.
And for Irish and British users …. head to the best online CBD supplier and get the best legal CBD products from a reliable CBD website.