The beauty SaaS – GLAM LAB – has announced its launch and acquisition of its first users.
The London-based team have created a service that allows mobile freelance makeup and hair artists to get connected to clients and book them.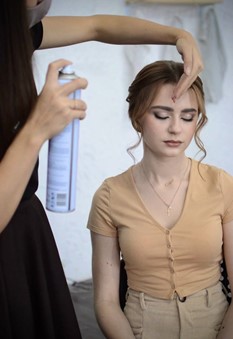 Just a few years back – in 2019 – the beauty industry development in the UK was continuing to disrupt the global market, being estimated at £27 billion and ranked as the seventh-largest global cosmetics market in the world. Unfortunately, 2020's Covid-19 and forced closures have brought a stop to all this growth. The industry experienced an average 45% loss in revenue and many beauty businesses were ensured they wouldn't be able to reopen.
While the salons were struggling, beauty freelancers were coping better. As the salons were closed, formerly full-time beauticians started setting up their freelance businesses. As a result, about 24% of industry full-time workers converted into freelancers, making up almost 70% of the beauty industry in 2021.
This is when it became clear that there're many freelancers in the UK and not many services that can support them throughout their journey of finding clients, delivering their services and being securely and timely paid for them. Now, a London-based start-up has got down to this mission.
How to help freelancers?
The Service – GLAM LAB – was launched in London by Angelina Liparteliani. Angelina has had a background in social media and digital marketing, working in international organisations (e.g. Johnson & Johnson) while her passion included aspirations to contribute to the beauty industry as well as help beauty freelancers in the UK.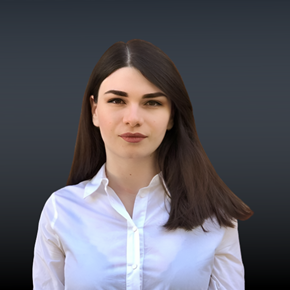 As a part of her MBA degree assessments, she started the research to evaluate the state of beauty services in the UK and uncover issues the freelancers were experiencing. The results revealed that 63% of freelancers occasionally have difficulties in finding clients; 89% couldn't find clients straight after finishing beauty courses. On top of that, about 45% were looking to join appointment management tools, but couldn't find a trustworthy one, taking bookings via social media messages and not feeling secure whether they would get paid for their service in the meantime.
A concept for the solution was introduced only a year later – in 2021. Now it is fully functional, launched and ready to take on registrations from beauty freelancers, ensuring their services are listed, bookings – automated, appointments – systemised, and payments – secured.
Software as a Service
It took a full year to define a concept, draw a business plan, generate a statement of work & technical specification, find designing and developing agencies, build, test and launch GLAM LAB.
The development of this product involved launching a landing page to generate a customer base of freelancers that were interested in GLAM LAB and ready to wait for its development and launch. Within several months the waiting list has generated over 250 active contact details of UK beauty freelancers, that were ready to register as soon as the platform was live.
As soon as the platform launched – these freelancers were invited to register their profiles with GLAM LAB. Now, they can list the services they would like to provide, add prices they would like to charge, receive bookings and collect payments directly via the platform. This eliminates the need for them to refer to manual notes and ensures they will get paid for the service they provided securely and on time.
Bonuses for freelancers
GLAM LAB has set the mission to help freelancers not only by automating the appointments and securing payments but also by connecting them with new customers. The service aims to invest in the marketing of freelancers' listings, involving social media marketing, influencers and performance marketing tools to ensure freelancers' calendars are busy. The main purpose of this is to allow freelancers to focus on their passion – making their clients look beautiful and taking their other worries away.