Mashroom.com is the go to hub for landlord news, education and free property listings, as well as some of the best products on the market to make your landlording life that bit easier.
We spoke to COO Naveen Jaspal to find out more about Mashroom's mission.
Tell us about yourself?
I've been really open about the fact that I didn't go to university. I don't think it's for everyone and it certainly wasn't for me, so I went into the property business and worked as an estate agent for over 15 years now.
I bought my first property at 21 and haven't looked back! While I agree it is tricky to get on the property ladder, with a little industry savvy and saving, it is possible to not only buy your own home, but also to build a portfolio as an investment for your future.
What is the inspiration behind your business?
We wanted to create a platform that makes looking after your properties yourself easier – built by landlords, for landlords.
People have this idea that landlords are all older, rich people who are living off the profits of their huge portfolios. But the truth is that everyone probably knows a landlord because so many people fall into it. This could be because they were left a property, or a sum of money that allowed them to invest. They may be moving in with a partner, or to another part of the country (or world!) and need to rent out their home in the meantime.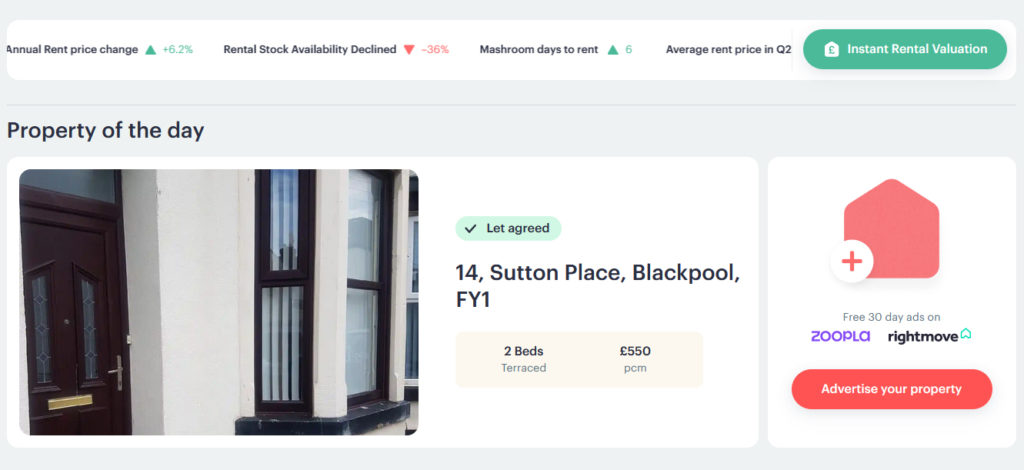 Yes, you could get an agent, but then you're just adding to your costs and the buck still stops with you should anything go wrong. I've personally found it a lot less stressful to do it myself and build that good relationship with my tenants.
Through Mashroom, you can get your listing for free, and then add on everything you need, from EPC certificates to Rent Guarantee Insurance. All in one place, with competitive rates and reminders when you need to renew. It just takes the hassle out of doing it yourself.
What is your magic sauce?
We list your property for free! A lot of people don't believe us when we say that, but we do!
We also offer our own insurance products so we can give the best rate to our landlords, rather than purchasing another company's products with their costs baked in and then further adding additional costs for our supplier revenue.
Our 30 day free listing on Rightmove and Zoopla is a brilliant way to find a tenant and landlords can also join our regular webinars where we cover the things that they really want to know – from legal requirements to tax. And, if that weren't enough, we're also a fantastic resource for financial and property based content.
And if that's all you want – that's fine! But as I said, we also offer our own insurance products and legal certification, as well as tenant referencing and photography for your listing. Our team also works really closely with our landlords to make sure they're happy.
Where do you see your company going in 5 years?
We aim to be the go-to place for self-managed landlords, for both our products and our brilliant educational content, so Mashroom landlords can be the best landlords out there.
Who knows where the economy will be in 5 years! We've seen two big credit crunches this century so far and no one saw the pandemic coming. But property has held steady as the most reliable investment out there, so we want to support everyone who wants to get on the property ladder as an investment in their future.
We also want to improve the relationship between tenants and landlords – we want tenants to feel reassured when they see their landlord is with Mashroom.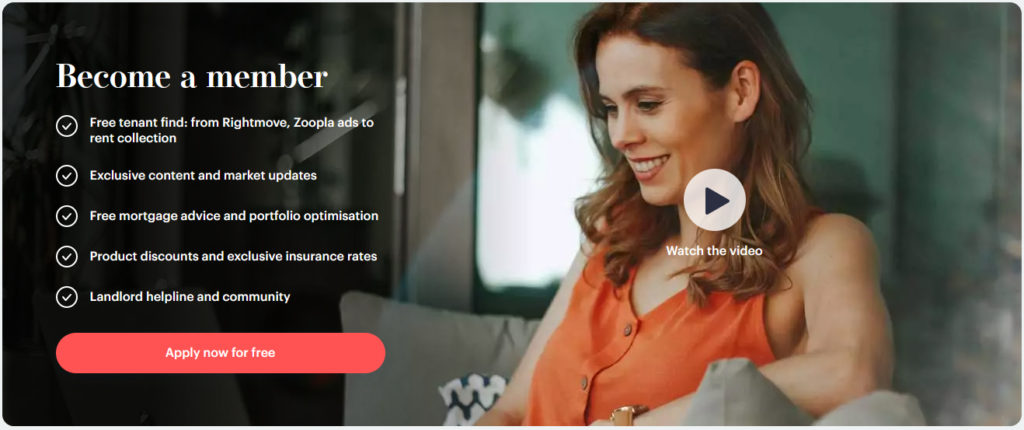 What has been your biggest setback so far?
We really thought that landlords would see our deal – 30 days free listing on Rightmove and Zoopla – and snap it up because it really is a great deal. We did not anticipate having to earn their trust. Unfortunately, thanks to poor practices by other companies, people are always looking for a catch.
We really encouraged the landlords we spoke to to write us a bad review if we asked them for their card details when they weren't purchasing a product. We gained their trust by putting our reputation in their hands.
It's also a competitive market, so we really needed more landlords to hear about us. A lot of people are put off self-managing their properties as they worry they don't understand the lettings process and don't want to make a costly mistake. I completely understand that; I've been in property my entire working life and even I sometimes get confused by new changes!
We found that teaming up with experts and sharing our own in-house expertise was the key to building our Mashroom community. We haven't looked back!
What has been your biggest win so far?
Well, there are two and the first is landlord engagement. Once we got our heads around it – we've built an amazing community in a really short space of time.
I was really against trying out TikTok, which is still a fairly new platform. I really wanted to focus on established spaces like Facebook and Instagram. But one of our team decided to give it a go and see what happened and one of our first videos basically went viral and has had around 130k views to date. Safe to say – I'm sold on TikTok now! It's been amazing to see the comments and questions roll in, so we have a direct line to what is concerning landlords most. We can then build our webinars around those concerns, knowing we're meeting their needs.
Our second big win is our products. It took literally years of hard work by our CFO to get our own insurance products. We were really focused on getting our own products; had we sold someone else's we'd have to have increased the prices. But we were committed to the best products, at the best price, that best fit the needs of the landlords.
The pay off has been great. Even landlords who aren't ready to list their properties with us buy our products, which I think is the best proof that they're just what the market needed.
What is the next big challenge for your business?
We've had a good launch and we're doing well, but we want to step it up a gear from good to great. We don't want to plateau where we are, we want to stay relevant, maintain our engagement and keep giving our customers the best products at the best prizes, as well as the best free education possible.
We also really want to change the way landlords are viewed in this country. They have become the bad guy when they're really just the scapegoat for a government that hasn't produced enough housing. We're here to improve the relationship between tenants and landlords at a ground level, but we also want to find our voice with the powers that be and push for positive change in UK housing.
How do people get involved/buy into your vision?
They can head over to mashroom.com to sign up straight away to list their property or check out our products and services. They can also sign up via join.mashroom.com to access our previous and upcoming webinars.