Ravin AI turns standard mobile phones or CCTV-style cameras into an advanced vehicle inspection software and device. Through deep learning and computer vision, Ravin is able to scan a vehicle, detect damage, and enable faster transactions between vehicles. This includes, but is not limited to; rentals, off-lease remarketing, vehicle logistics and transport, insurance claims and collision repair assessments.
Ravin's primary value is in helping non-professional inspectors (such as dealers, car renters, and insurance customers) capture the condition of a vehicle and automatically create a condition report or repair estimate. This in turns helps insurers, individuals, or companies assess the damage, settle a claim quickly, save on cost, or prepare a thorough report.

Ravin's mission is to bring trust and transparency to the often-stressful process of a car when changing hands.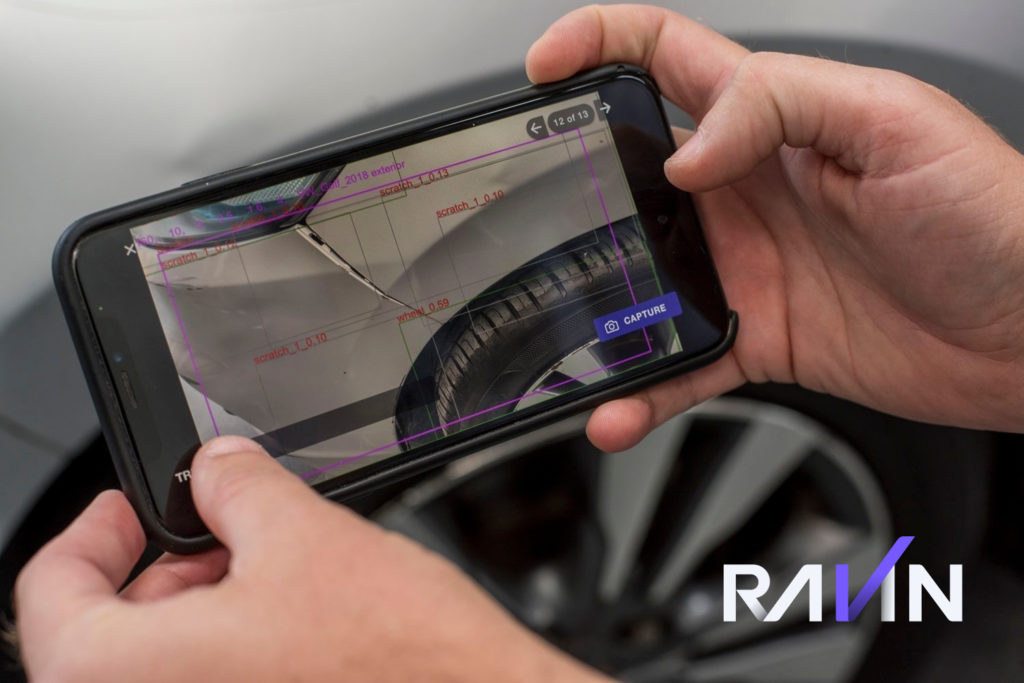 Tell us about yourself?
Before founding Ravin, I was Head of New Business Development at Shell's Digital Ventures unit in London, investing and incubating new businesses that could leverage Shell's global footprint of retail locations for the benefit of fleets, motorists, and smart cities.
Prior to that, I served as the CEO of FarePilot.com, a startup using machine learning to help taxi and Uber drivers find their next passengers by predicting demand patterns in local areas. I have an MBA from London Business School and a proud father of 2 boys and one adorable girl.
What is your background? What made you get into this line of work? What is the inspiration behind your business?
I was working for Shell at the time in London and we were sitting there and thinking, "We have half a million petrol stations around the world and about 25 million drivers that come in and out every day and we have to find a way to give them something else rather than fuel and Coke."
So, we started brainstorming ideas and I realized that there were a couple of things we could do around vehicle inspection. But something else that was clear is that the existing solutions were relying on pretty sophisticated hardware, gates and tunnels that were not fit for purpose, that was not scalable for us.
So, I decided to see if there was a way to use standard cameras that you can fix yourself like CCTV type cameras or a mobile phone to run inspections. I was introduced to my co-founder today and CTO Roman Sandler. He has a PhD in computer vision and he was 15 when he built a speed detection camera system for the police, which is quite funny. And he's probably well known as an expert in computer vision, started a few companies and the rest is history.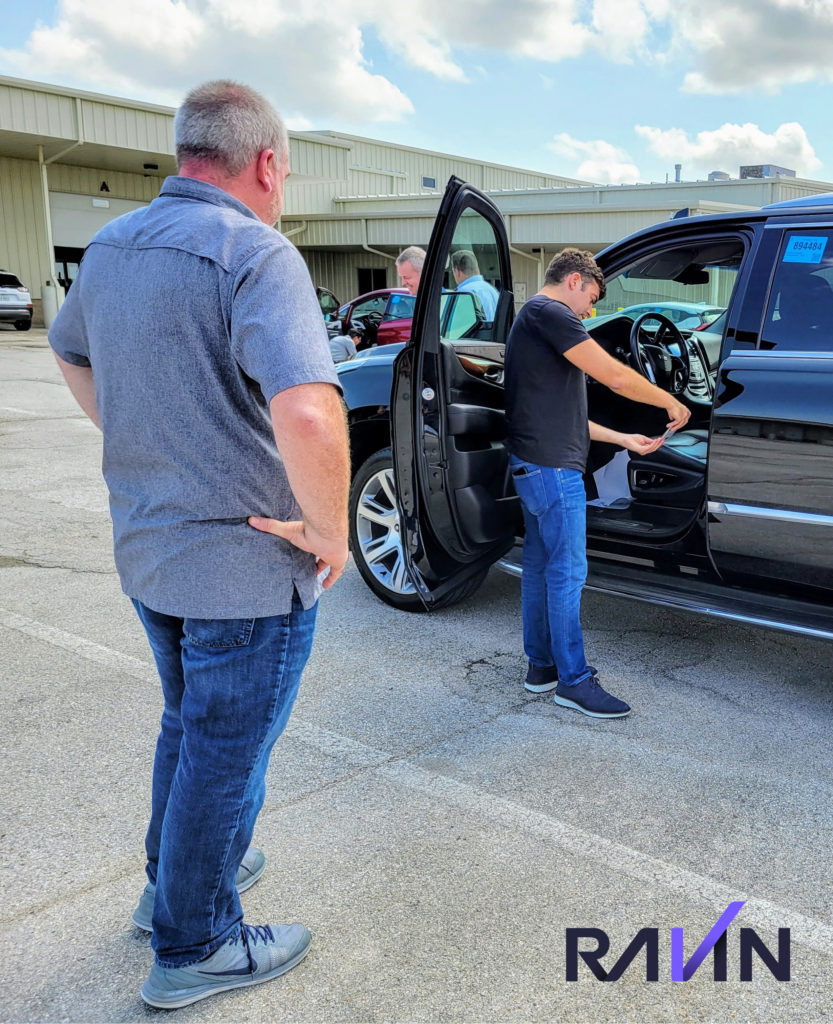 Dealing with car damage is notoriously difficult for most people, and (according to a recent global survey by Accenture), people are twice as likely to leave their insurer after an auto incident. The claim process is tiresome, long and expensive to all parties. Getting a replacement vehicle, waiting for the body shop to get to working on the car can create frustration for the customer.
A big reason for that is that the manual inspection and approval process takes time, is subjective and in some cases leads to unnecessary supplements to the repair costs.
Ravin allows an individual to assess damage fast and from afar with maximum transparency. A client who has an incident can immediately scan their car with their phone very easily and either settle a quick cash settlement or prepare the body shops for their arrival.
The app is all web based so there is no need to download anything, just a link you send over, they take a video of their car and the AI detects the damage and continues the process as seamlessly as possible. The user experience will turn into a pleasing one, and the risk of fraud and unnecessary repair costs goes down.
What is your magic sauce? An outline of your magic sauce. How do you differ from the competition?
We know that we are not the only player trying to bring AI into damage assessments, and indeed it's a very logical step to train a model to identify damage from the picture.
However, we see competition suffering from pitfalls in precision when the user is taking random pictures which in turn forces a very limiting user interface to take these pictures. Ravin's unique technology is different in that it was built from 360 vehicle scans from over 0.5b organic images on our systems – in car rental sites, auctions, and service lanes.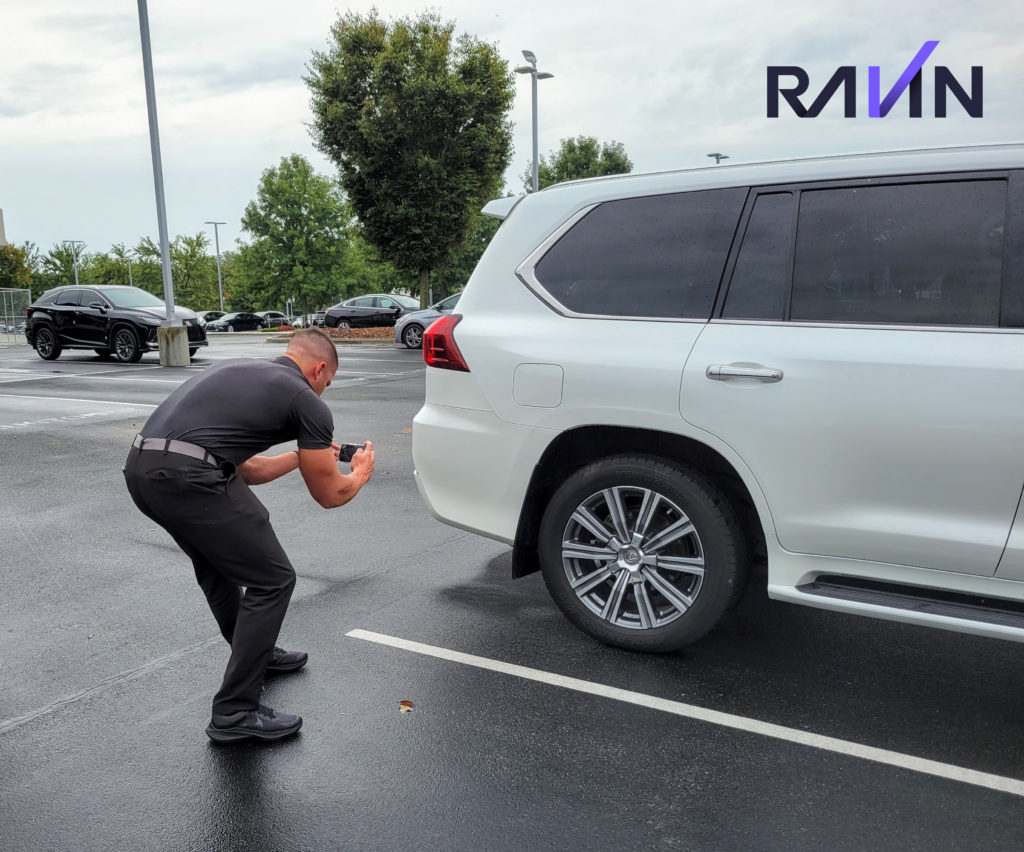 We model the entire vehicle and use it as a reference, and are able to detect smaller damages. We use video techniques to take multi-angle shots of the same damage, also making our user interface friendlier. And it's trusted by some of the worlds largest automotive and insurance brands including Toyota and Lexus, KAR global, and KBC
Where do you see your company going in 5 years?
Ravin will become the tool to enable trusted vehicle transactions – anyone renting, buying a car, or trying to get their vehicle repaired will use us as a 'docusign' on the vehicle's true condition.
We will also develop a data platform that allows fleets and individuals to understand how vehicles are being used, allowing them to price risk and deal with incidents. Ravin's tech is going to be so commonly used behind almost every possible camera, including for autonomous vehicles to inspect other vehicles on the road
What has been your biggest setback so far?
Spending months working on a solution for a new customer and in the end, mutually deciding the fit is not correct and parting ways.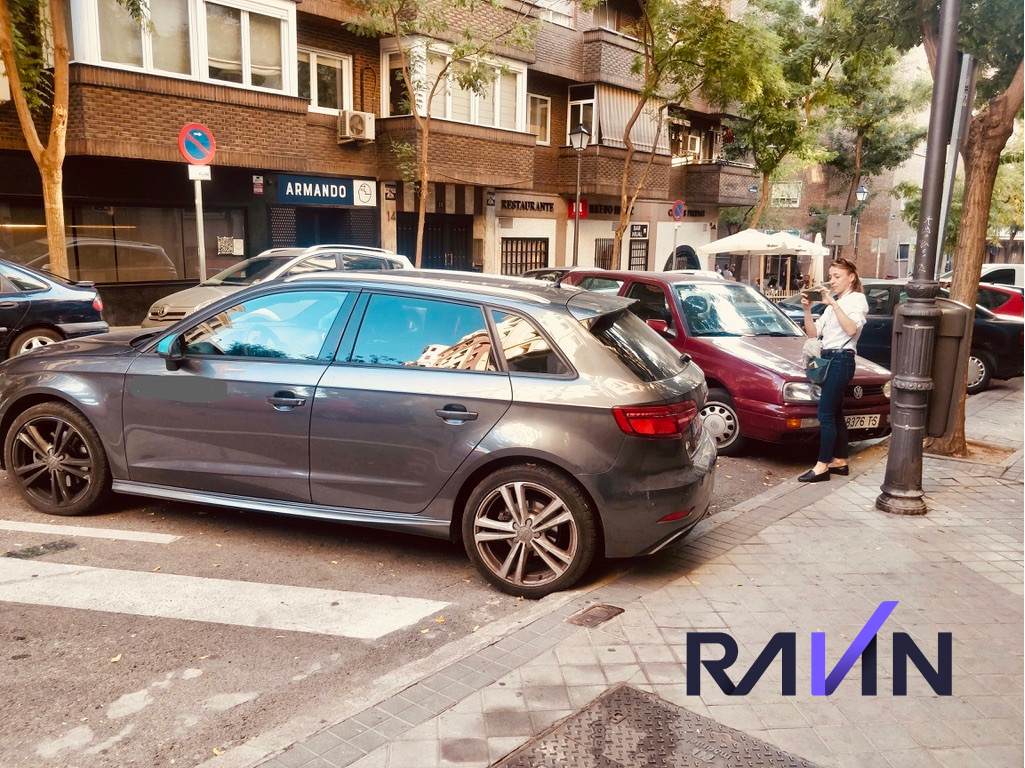 What has been your biggest win so far?
We're live with major customers including insurers in Europe and with Toyota / Lexus in North America, and are the most mature solution with over 0.5B scans.
How do people get involved/buy into your vision?
Our solution is relevant to anyone looking to automate and digitalize

End with a description of who you want reaching out to you and how they can work with you?
We are always looking to connect with automotive players in the rent, share, fleet, lease, used car, remarketing and insurance side.