Managing Director Daniel Connor has always had a keen interest in supporting the Armed forces community and is an advocate for supporting those returning to civilian life.
He said 'Acknowledging the skill sets and attributes ex-service men and women can bring to businesses can only add value to local employers and those with outstanding vacancies.
We are determined to take a proactive approach to support and connect candidates to local employers across the midlands areas. We will too be on hand to provide advice on interview tips, CV writing and any application help needed.
The dedication and commitment the British armed forces have served for our country is unparalleled and to be in this position to offer back just some of our support is something we are extremely proud to be a part of'.
With this pledge and much closer to his roots, Daniel's cousin Capt Russell Gallacher served with the 1ST The Queen's Dragoon Guards for over 24 years' and now continues to serve as a Full time Reserve Officer for the Royal Yeomanry, a reserve Light Cavalry Regiment from the Deep Recce Strike Brigade, that has its headquarters here in the East Midlands.
He said 'It's great that such a professional and well established business in the east midlands like DC Personnel, is willing to help our young and not so young soldiers transition into civilian life and assist with those first steps into finding employment.
I see men and women leave the forces with skills such as leadership, teamwork, discipline, adaptability, accountability, a strong work ethic, ability to handle stressful situations, self-direction and motivation and many more but not necessarily the qualifications or trade skills that the majority of employers think they are looking for, so it's great that Dan and the DC Personnel team are willing to invest and help potential employers see the exceptional benefits of employing a veteran'.
Picture below is Capt Russell Gallacher (Daniel's relative)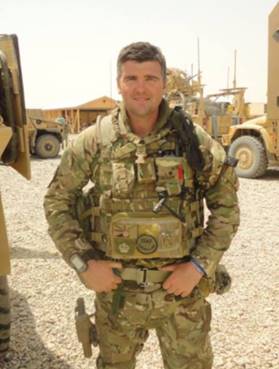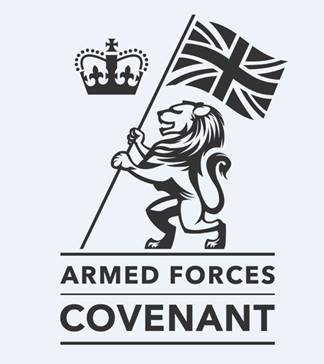 DC Personnel commit to honour the Armed Forces Covenant and support the Armed Forces Community and recognise the value serving personnel, both regular and reservists, veterans and military families contribute to our business and our country.
The DC Personnel team will be getting out on the ground this year attending armed forces days/events across the East Midlands. These will be posted on their social platforms, you can follow them on facebook www.facebook.com/dcpersonneljobs and LinkedIn www.linkedin.com/company/dcpersonnel