Are you also captivated by the World Series of Poker and are eager to learn more about its game design? Well, you've come to the right place, as more and more people are curious about its game design and the retained prestige it has gotten over the years. The payout structure of WSOP is complexly calculated and changes every year based on how many people join the tournament. The prize pool encompasses entrance fees from all entrants, divided among a certain percentage of participants, with the highest amount being paid out to the primary event victor.
This is one of the most successful poker events around, and it can be important to understand the mechanisms that make this poker gameplay so exciting if you own or operate an online gaming site. Knowing what makes the World Series of Poker unique can help you to improve your own offerings to customers.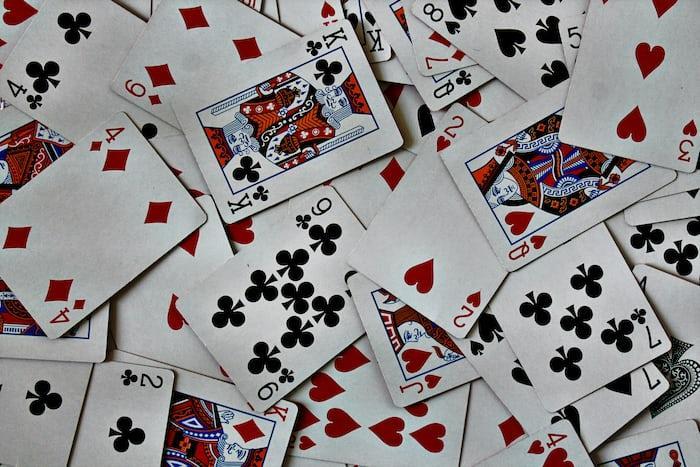 What Makes WSOP's Payout Structure So Unique?
To understand the payout system of the World Series of Poker (WSOP), you must comprehend what a 'payout' is. WSOP rewards certain participants throughout their various tournaments, such as Omaha or Texas Holdem, with monetary compensation for placing in the said tournament–this remuneration is known as a 'payout.' Countless competitors join these events throughout the year, hoping to earn prestige and real financial incentives.
This year's tournament was filled with 8,663 hopeful players battling for $10 million to be awarded first place! Typically, only 10-33% of all participants receive compensation from the prize pool. It is true even if you look at last year when 6,650 people fought it out in an impressive showdown that granted $8 million as its top reward.
The prize pool remains consistent and is distributed among the finalists to ensure everyone who makes it to the end receives something. Of the total money available in this pot, 40% goes directly towards those at the final table, and 60% of what's left is divided between third-place finishers–most of this going straight into first-place winner's pockets! Afterward, winners can withdraw their winnings using whatever method is best for them!
There are many different kinds of games, both table-style games and poker-style games, that can be offered to customers. Picking the right balance of compensation styles for enjoying these games can make all the difference in the success of an online gaming site.
How Many Poker Players Receive an Incentive for their World Series of Poker Performance?
As the tournament proceeds and more players are eliminated, only one will stand as the ultimate victor. This individual is crowned World Champion and receives a stunning bracelet to commemorate their victory and an impressive sum of money! Even those who place second at the final table receive generous rewards that significantly improve their lives.
At the 2022 WSOP poker, 8,663 players competed for an impressive prize pool worth $80,772,475. Of those competing in various events and tournaments, 15% walked away with something–even if they weren't one of the top 1000 finishers at main events! It's no wonder many are looking forward to next year's tournament; thousands may be vying for a portion of that same lucrative prize pool!
Are you one of the chosen few to place in the top nine? Your winnings will be immense! Even ninth-place finishers walk away with an impressive $850,675. Placing within the first 80 slots guarantees over six figures; anything after that is just a bonus. Though only some can get lucky, as sometimes there are unlucky contenders who end up with little profit from their entry fee, it's all part of participating in such an exciting competition!
How Do the WSOP Champions Receive Their Winnings?
The WSOP game is a series of events that occur not just in person but on the online platform. Upon winning an event, the winner has complete autonomy to choose how they receive their payout; no particular payment method is advised or required by WSOP organizers.
Players in the WSOP main event have a chance to win big, with millions and millions of dollars doled out as prizes across the first few hundred places using the WSOP chips. Usually, these victorious players take their earnings home in cold hard cash; they can also opt for bank transfer, check, or wire if they choose. The chips used during the tournament are only valuable when converted into prize money–though that's where some real rewards lie!
The winner can receive the total prize sum in fractions, such as half via cash and the other half through bank transfer. The claim process is easy and hassle-free as soon as all documents have been submitted.
If you want to utilize the same kind of playing perks in your online gaming site, you can offer various ways for players to utilize their winnings to encourage continuing play and to foster a sense of trust in your site. The more flexible your payout structure is, the more likely your site is to have returning customers who come back again and again to play.
Are WSOP Winners Required to Pay Taxes on Their Prizes?
Depending on the location, you could be eligible for many tax deductions regarding gambling winnings–or your winnings might be wiped out due to excessive taxes. One thing is sure: no one can escape from taxation laws!
A flat 24% tax in the United States will apply directly to your earnings. Suppose you do not have US residency and are a foreign resident. In that case, 30% of your total amount may be withheld as withholding tax if a treaty exists between that particular country and the US. Countries with such treaties in place won't need any deductions whatsoever at all!
Despite hailing from Australia, where gambling winnings are exempt from taxes, 2022 runner-up, Adrian Attenborough was still subject to the 24% tax rate imposed in the United States. Consequently, his $6 million payout dwindled to a mere $3.6 million once fees were taken out, an excessive amount of money lost at nearly 40%. Fortunately for winners of major events like this one, part of the total prize pool is already deducted, so they don't need to worry about tipping on top of their taxed earnings.
Conclusion
The WSOP main event awards a hefty sum to those players who are fortunate enough to finish near the top. The prize pool is constructed through player buy-ins and determines how many places to payout and the amount of each reward. Winners can collect their winnings via any available option, although they should be mindful that these prizes must be declared for tax purposes in some countries.
There are many reasons that the World Series of Poker is so popular. You can use some of the various play perks that this poker series leverages to make your gaming business stand out from the crowd and to improve the chances that you will attract repeat customers to your site over and over again.