Cryptocurrencies have been enjoying a significant amount of publicity in recent times thanks to their liquid nature and their ability to provide a potentially lucrative investment opportunity. While there are literally dozens of cryptocurrencies on the market, we need to remember that Bitcoin is still viewed as one of the most important benchmarks when examining the future of the entire sector.

However, one of the hallmarks of cryptocurrencies involves volatility. Prices can drastically change within minutes or even seconds. There are benefits as well as drawbacks to appreciate in this sense. Volatile assets are also highly liquid; providing a means to generate short-term profits. Of course, a significant amount of money can also be lost. This is why it is a good idea to take a look at what the near future may have in store for Bitcoin. What do the experts have to say and can we draw any solid conclusions?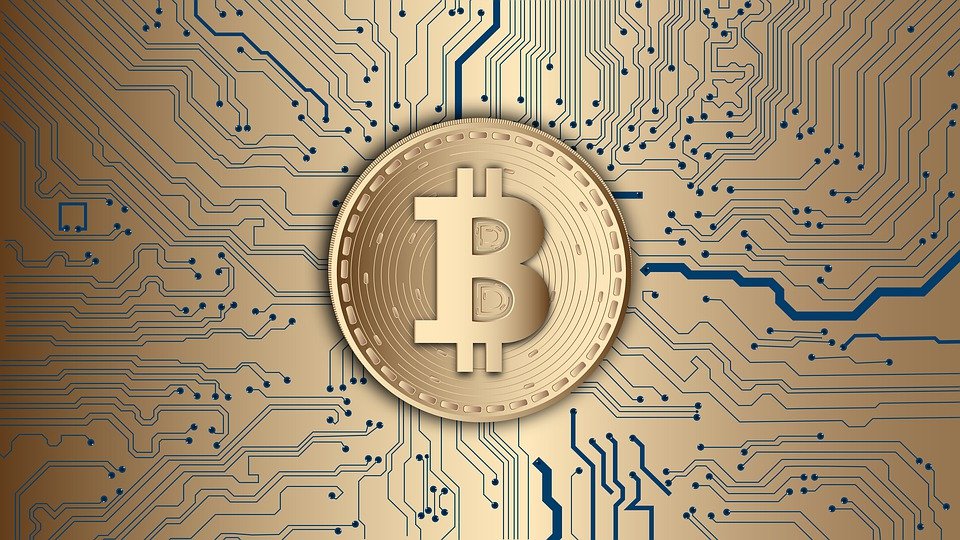 More Than a Cryptocurrency
Bitcoin has existed since 2008 and during the majority of this time, it was thought of as nothing more than a tradeable asset (or in some cases, a long-term hold). However, we are now living in an era defined by cybercrime and increasing concerns about personal data theft. As Bitcoin (and cryptocurrencies in general) provide an anonymous means to perform online transactions, they offer excellent levels of security.

This is why numerous industries are beginning to accept cryptocurrencies as a form of payment. In fact, even gambling online is possible with Bitcoin and similar currencies such as Ethereum and Litecoin. This is very important, as we may begin to witness a bit more stability in the event that Bitcoin becomes a more familiar and widespread financial asset. This is good news for investors who have been wary about past price fluctuations.
Never Buy When it is High
This maxim is one of the main reasons why individuals such as Warren Buffett always seem to remain one step ahead of the game. Of course, such a principle is just as valid when referring to Bitcoin investment opportunities. Some individuals have become worried that the values of this currency will soon plummet and take years to subsequently recover. However, we need to remember that such a re-correction is perfectly natural. The price of any asset will eventually need to drop so that a new investor demographic can become involved. While we may indeed see the value of Bitcoin and similar cryptocurrencies fall from a short-term perspective, most experts agree that its long-term outlook is still very solid. Let's finally mention that economic instability (such as hints of a recession) should cause investors to seek out assets that pose less of a risk. In such an event, cryptocurrencies could very well represent a worthwhile alternative to traditional open-market stocks and shares.

Cryptocurrencies such as Bitcoin should continue to attract investors from all walks of life. If they also begin to represent a viable means to purchase goods and services, there is no doubt that we are in for a bright future.
Central Banks and Possible Regulatory Issues
While all of the observations mentioned above are perfectly valid, we still need to remember that a handful of factors may influence the success of Bitcoin (and similar cryptocurrencies) in the coming year. These primarily include:
The potential role of a centralised banking system.
Greater regulatory oversight.
One of the most pronounced benefits of Bitcoin involves the fact that it is not subject to oversight from institutions such as central banks. Therefore, issues such as inflation and interest rates are not nearly as much of a concern when compared to fiat currency. However, some analysts wonder if a more centralised form of governance is on the horizon. While any changes will not occur overnight, even hints of central governance may spook some investors.

Secondly, governments themselves may begin to play a greater role. This only stands to reason if Bitcoin begins to represent another form of legal tender. The issue here is that specific regulations (such as where investors may be located as well as what types of policies trading platforms adopt) could require certain modifications. The main question involves whether or no cryptocurrency enthusiasts will take kindly to these types of changes.

It still needs to be mentioned that these possibilities are hardly realities at this point. The chances are high that Bitcoin and other cryptocurrencies will continue to enjoy prominence in the coming year. Let's nonetheless remember that the fluidity of this marketplace is worth monitoring in greater detail.