Gambling is regulated differently all over the world. Some governments have more liberal views on it, whereas others have more restrictive measures, and there are those regions where the activity is completely banned. One of the main reasons why governments support this form of entertainment is because it can be very good for the economy, given how lucrative this industry can be.
Unfortunately, there needs to be a sort of economic infrastructure to have positive growth, since citizens would need a lot of disposable income that they can use. In other words, poorer countries are more likely to have a larger portion of problematic gamblers, and that's why the regulations are more likely to be stricter there. One instance of a market, where gambling is a powerful economic force, is Ireland. So, let's see why that is so.
Legal Attitude Towards Online Casino Gambling
According to Irish law, both games of luck and games of skill can be regarded as gambling, so long as players are risking their bets. It is also necessary that the game is played using special equipment or items, and those include:
Dice
Cards
Table
Slot machine or a computer
Cups
And other similar items
This allows authorities to determine whether certain activities should fall under the gambling category, and take necessary measures to regulate the providers. This allows Ireland to protect their citizens, and for casinos to operate legally while adhering to Irish regulations.
In 2019 they also took the necessary steps to regulate providers that are operating online, and are not based in Ireland. Anyone who answers to an independent regulatory body overseas needs to acquire a gambling license in Ireland in order to continue offering their services or content to people who live in Ireland. In other words, all of the Irish casino online platforms that operate legally in Ireland are also in possession of the Irish license. Their base of operation might be in Malta, Cyprus, Curacao, or the UK, and they might be regulated by those governments, but they also need to answer to the Irish government.
Growth of Gambling Market
Right now the gambling market in Ireland is incredibly profitable and estimated at around 1.1 billion euros per year. Over 130 million come from gaming machines, and over 310 million euros are generated via lotteries. However, the majority, or around 315 million euros, come from land-based sports betting, and land-based casino gambling accounts for 65 million. As far as online gambling is concerned, some estimates from 2015 put it at €220 million, but it's hard to gauge its impact at the current level, especially due to a sudden spike in activity during the pandemic.
These numbers are really encouraging for new providers who are looking to penetrate different markets. Ireland has a strong user base, so it's reasonable to expect that a lot of UK casinos online 2022 sites will also be live here. This is great news for players who are looking to get a fresh new batch of bonuses and free spins, and it's great news for the government as there will be more taxation turnover. Some recent reports indicate that more gambling enthusiasts in Ireland are shifting to online play, which makes this territory really tempting to lots of new operators.
The only complaint they have is the tax rate which is higher here compared to some other regions. That being said, this is one of the countries that gambles most, and it's no wonder that the government is going to use this to their advantage. But there is a good chance that a lot of smaller operations will shut down, and thousands will lose their jobs as a result. This creates an impression that only well-established foreign providers are the ones who can make it in Ireland.
Most Popular Casino Games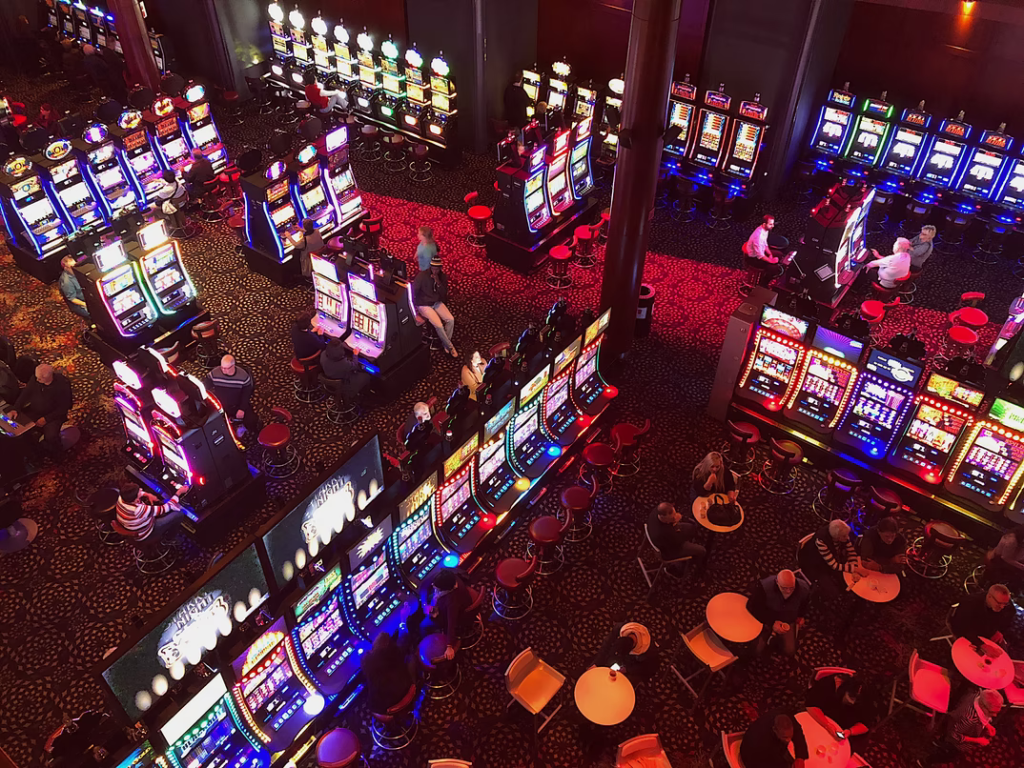 Source: Unsplash
Aside from sports betting, the most popular gambling activity in Ireland is playing slots. There are around 40,000 slot machines around the country, which tells you just how much casino goers love this content. The same can be said for online users, who also predominantly play slots. In fact, all over the world, the situation is identical. Slots are the main source of revenue for casino businesses, and the goal is to get as many players as possible to play them. You will often see free spins as an incentive, and whenever a bonus has wagering requirements, the most effective way to meet them is to spend money on slots.
However, even if slots are the reigning champion they don't resonate the same with a younger audience. Casinos are likely to add video games instead of some slot machines and add gambling components to them. This has already been done in some instances, but we don't see such examples on online platforms. Other games that are really popular in Ireland are poker, blackjack, baccarat, and roulette, which are all table games.
Conclusion
Ireland clearly offers great growth potential for the online casino business, however, the same might not be true for online casino startups. Foreign companies that take some extra and adapt content to be more appealing to the Irish audience can reap some amazing benefits, and they can also create more career opportunities for the Irish. As stated, table games are extremely popular here, especially if they have live dealers. This is a new trend in the industry that is creating additional jobs. So any aspiring croupier can start their career by applying for live dealer positions.