Due to the growth of eCommerce sales, online stores have become an excellent way to sell your own products. Opening your own store can bring many benefits to your new or already-existing business, such as expanding your market and reaching a global audience.
eCommerce websites are also open 24/7 and cost way less to set up and maintain than brick-and-mortar stores.
For that reason, this guide will show you how to start selling online in 2022, from conducting market research and choosing among online platforms to measuring your online store's performance.
Without further ado, let's begin.
1. Research Your Product and Target Market
Choosing the right product for your target market is crucial for growing your online business.
You can determine what products will meet the market demand by conducting research. This will help you develop an innovative product, giving you a competitive edge and a better return on investment (ROI).
To do so, we recommend following these practices:
Analyse trends – utilise a website like Google Trends to see the most popular products based on searches.
Check out products on marketplaces – look at the best-selling products on each platform and analyse their pricing as well as product description. There are numerous ways to check the latest trending products; you simply need to conduct extensive research on the products that you believe are trending and will trend; you can also spy to competitors and check the products and performance. How much they make? is one of the factors that you must see if you want to know if the trending product is really profitable.
Visit an online forum – learn about your potential customers' problems. Understanding their perspectives may help you develop good business ideas.
Conduct an online survey – share it on your social media channels to get valuable insights about customers' needs.
Sell products related to your interest – it will be easier to sell a product you are passionate about.
If you want to sell a product that is easy to manage and provides high-profit margins, we recommend choosing digital products, such as online courses, eBooks, and photography. This way, you won't need inventory management or shipping services.
2. Choose Your Platform
There are various platforms to start selling online, from an online marketplace to your own website. Usually, beginners use a content management system (CMS) like WordPress or a website builder, such as Wix, Shopify, and Zyro, which are easier to use and don't require any technical knowledge.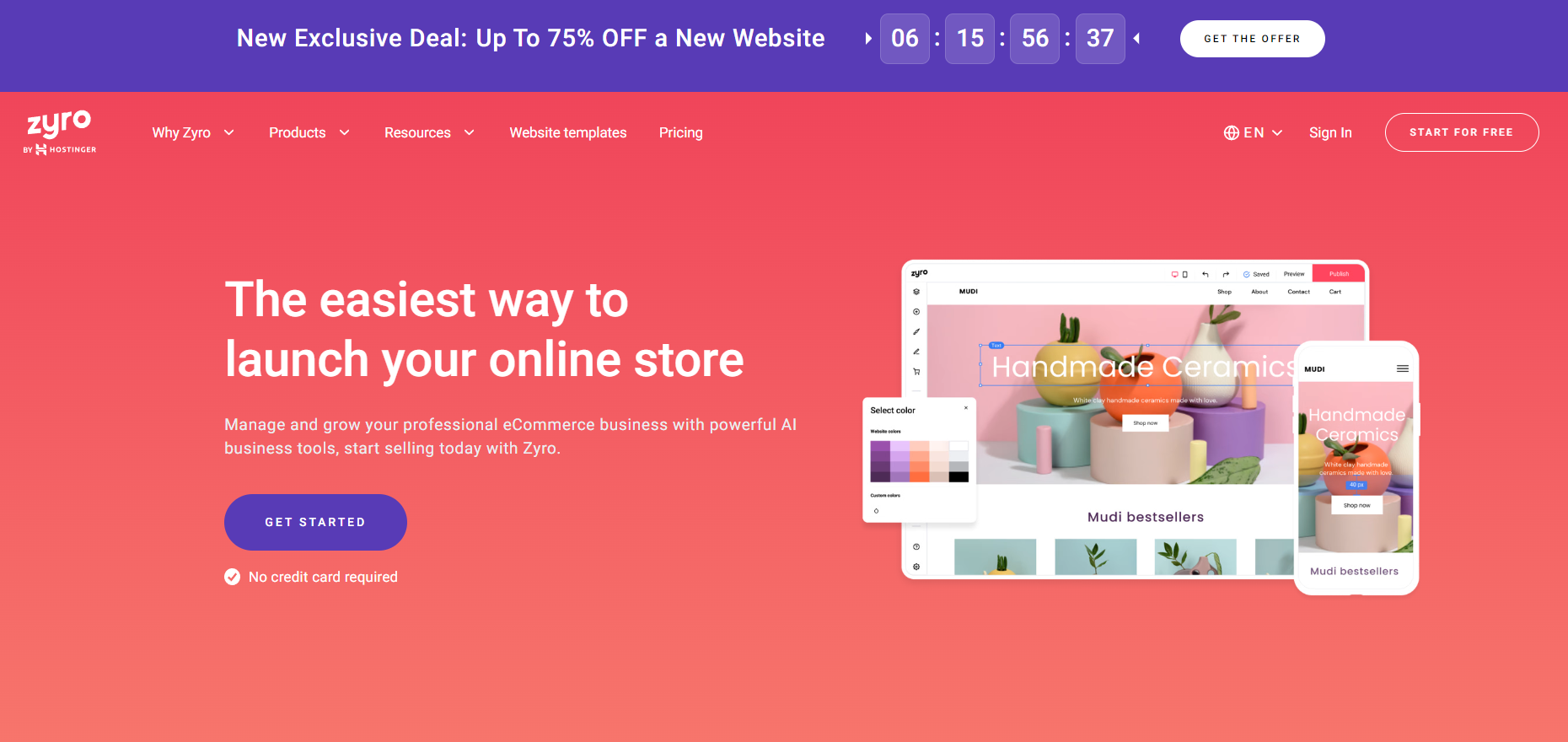 While you can sell products online on many platforms, choosing the right platform that suits your needs is vital. For example, you will need to maintain your website on an eCommerce platform, whereas you can simply register and use an online marketplace without thinking about its back end.
Here are some popular platforms to sell online:
Online marketplaces. If you are new to the eCommerce world, online marketplaces like Amazon, Etsy, and eBay are excellent platforms to make your first sale without marketing efforts. Online shoppers have recognised them as a trusted platform to buy a product online. However, they typically require a certain fee for your sales.
Social media. Selling online on a Facebook Business Page or Instagram Shop is an excellent way to build brand awareness and engage with your potential customers. With the right strategy, you can increase online sales easily. However, you won't be able to customise your store.
Your own website. Having your own eCommerce store will allow you to personalise your store, from its web design to the payment process. It can improve your user experience, resulting in enhanced brand loyalty. Moreover, it has no selling fees that reduce your earning potential. With these benefits, many people opt to create their own websites to sell things online.
3. Pick a Business Name
A business name is one of the most important elements that creates the first impression of your store, representing your brand image. With the right business name, you can grab your customers' attention immediately.
When it comes to building an eCommerce site, your domain should match your business name. Otherwise, it might confuse the customers.
To choose the right domain for your website, consider to:
Make it short and easy to pronounce.
Avoid numbers and hyphens.
Ensure its availability by using a domain checker.
Buy .com domain as it is the most popular domain extension, giving credibility to your online store.
In addition, use name generator tools like Nameboy and Domain Wheel to ease the process. They can generate various name ideas based on the keywords you entered.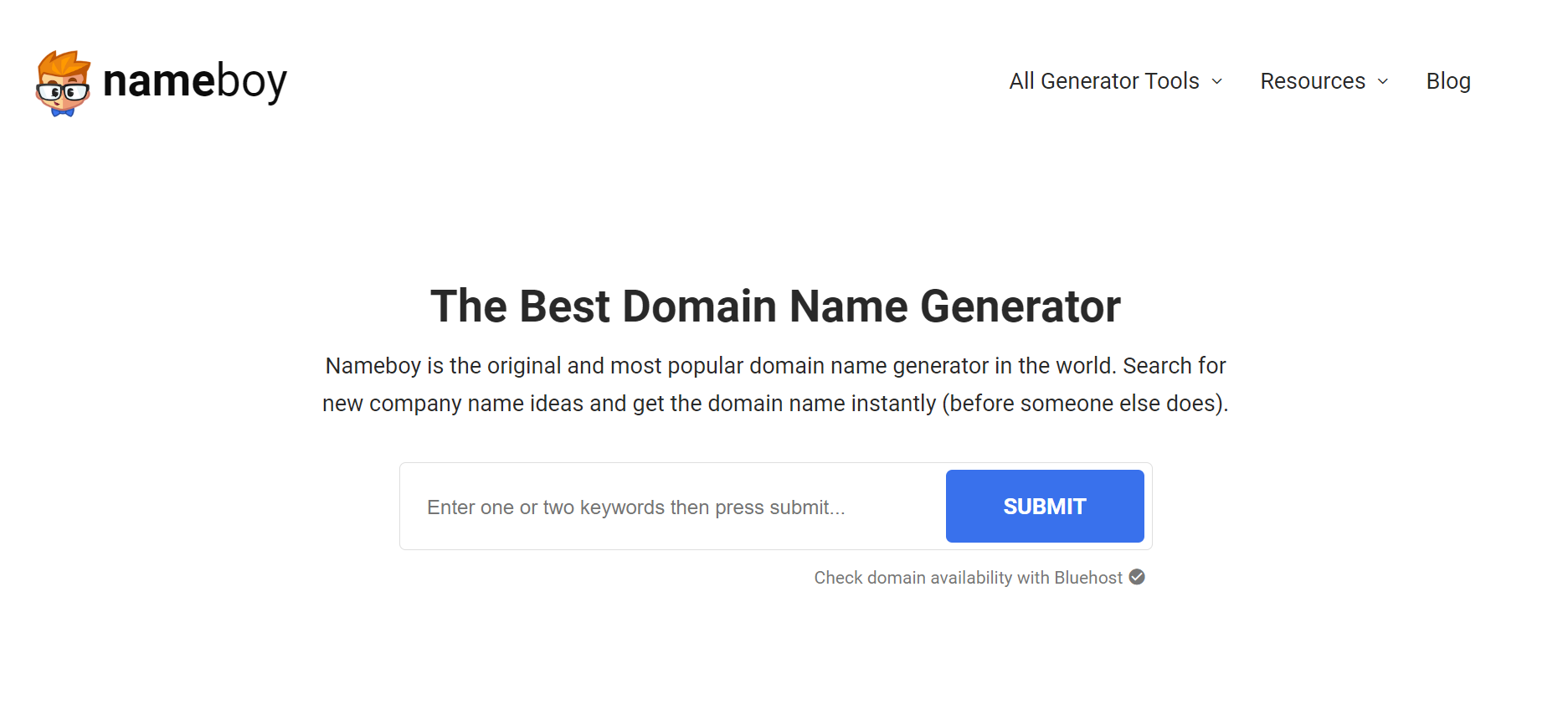 4. Set Up and Launch Your Online Store
After choosing your business name, you'll need to set up your online store. This includes buying a hosting plan, picking your website template, and adding payment gateways.
To ensure that your online store is ready for launching, follow these tips:
Find a reliable hosting provider – ensure it offers high scalability and robust security.
Select or customise a website template or a theme – choose one that aligns with your branding style. Doing so will encourage visitors to explore your online store.
Include a product description – make sure it uses relevant keywords.
Set up various payment options – use a popular payment gateway like PayPal, Stripe, and debit or credit cards to improve conversion rate and prevent abandoned carts.
Establish multiple shipping options – ensure that they offer free and flat rate shipping, which is more beneficial for customers.
5. Plan Your Marketing Strategies
Since creating your own online store is not enough to acquire customers, applying a digital marketing strategy is crucial. It helps you promote your products online, drive traffic to the website, and, eventually, get more sales.
Here are some of the most effective marketing strategies to sell online.
Search Engine Optimization (SEO)
Through an SEO strategy, you can optimise your website ranking on Google search results, increasing your online store's visibility. Many small business owners also use this strategy to improve their content.
There are many ways to improve your rankings on search engines, such as conducting keyword research, using alt text, including internal links, and creating high-quality content. Additionally, tools like Ahrefs, Semrush, and Google Analytics can provide valuable insights into other sites' SEO performance.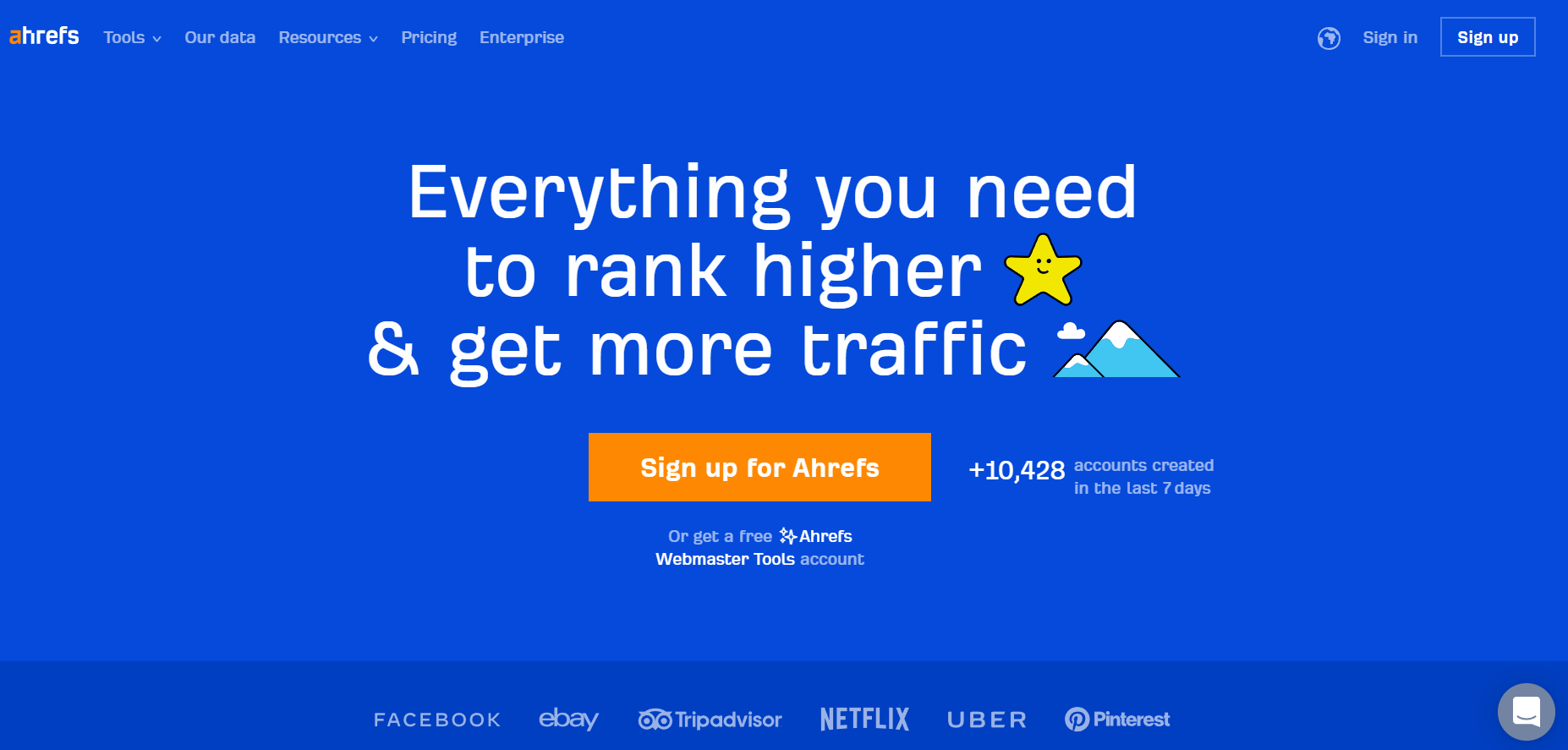 Social Media Marketing
Social media is an excellent platform for promoting a new business and reaching a larger audience. That's why many companies use various social media platforms to achieve marketing goals and increase brand awareness.
Many options are available to promote your products on a social media platform. For example, creating engaging content or a giveaway competition can attract customers to check out your products.
However, you should keep up-to-date with the latest trends and provide valuable content to maximise your social media marketing strategy.
Online Ads
Another way to promote and sell your product online is through paid ads. It will help you generate website traffic and target the audience interested in your products. This includes email marketing, pay-per-click (PPC) advertising, and social media ads.
For instance, using Google Ads for PPC advertising allows you to display ads based on your target keywords in search results. You will only pay if a user clicks on your advertisement, making it an effective selling strategy. It can give you direct sales and conversions compared to SEO. However, this strategy might be expensive.
6. Measure Online Store Performance
To make a business sustainable, online sellers need to measure their websites' performance. It helps you identify problems, develop a new business strategy, and analyse potential risks. Many business owners also use a key performance indicator (KPI) method to track their success.
When choosing KPIs for your eCommerce business, consider monitoring these aspects:
Conversion rate – refers to the visitors who take the desired action on the website, such as clicking on a button to sign up for a newsletter.
Website traffic – shows the number of visitors to your store and where they come from.
Bounce rate – tells the number of visitors who leave your website immediately without taking any further action.
Click-through-rate (CTR) – the percentage of visitors who find your website by clicking on specific ads.
Conclusion
Creating an online store is one of the most profitable businesses for beginners as it costs less than setting up and launching a brick-and-mortar store.
With this business model, your store will be open 24/7. This will give customers the flexibility to buy your products anytime and anywhere.
Let's recap the six steps to start selling online:
Determine your target market and products to sell online.
Pick an online platform to sell your products.
Decide your business and domain name.
Set up and launch your own site.
Establish an effective marketing strategy for selling online.
Track your eCommerce store's performance.
Now, you will be able to build a successful online store in the future. Good luck!